Toyota is raising prices for its most affordable car by up to $2,315, according to new order guide data. While popular trims will see relatively modest price hikes, a closer look finds that some 2023 Corolla trim base prices will increase quite significantly because the optional manual transmission has been discontinued.
At the entry-level, 2023 Corolla pricing will now start at $22,645 including a destination charge of $1,095 for the LE sedan with CVT. That's $1,125 more than the cheapest 2022 Corolla, the L sedan with CVT, and its MSRP of $21,520. The Corolla L was dropped from the lineup for 2023, resulting in a higher base price.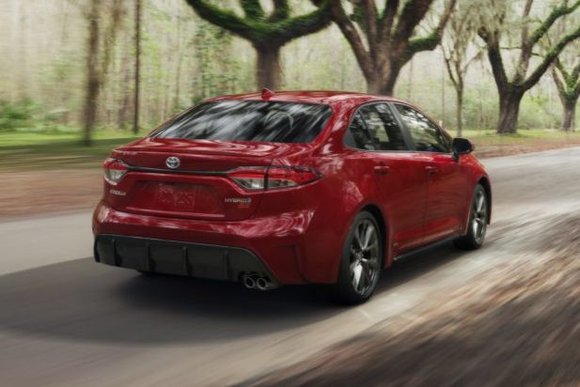 Compared to the previous year, the price of the Corolla LE is up by $675 from $21,970. That represents a 3% price increase and comes amid record-high inflation rates and a chip shortage impacting supply chains around the globe. Sadly, manual transmission lovers may find themselves facing some bad news for 2023.
That's because Toyota has axed the manual transmission from the 2023 Corolla lineup. Previously, it was available in the SE sedan and both SE and XSE versions of the Corolla hatchback. Now, all Corollas will only come with a CVT. Stick shift options have been disappearing for years from a number of major car brands.
In the case of the sportier-looking XSE hatchback, base pricing has gone up by $2,315 from last year's MSRP of $25,210 with the manual to a new price of $27,525 with the CVT. However, it's not just the loss of the manual that's to blame. Compared to a 2022 XSE with CVT, the price for 2023 has increased by $1,215.
Affordable cars are becoming harder to find, though the Corolla pricing changes may not be all that surprising given the fact that manufacturers are facing higher commodity prices. New car shoppers have also been paying record-high transaction prices and dealership markups because of an ongoing inventory shortage.
Fortunately, 2023 Corolla buyers will get some new features for the extra cash. All trims come standard with an 8-inch display audio system and Toyota Safety Sense 3.0, the brand's newest driver assistance tech. The LE also comes with a larger engine with a 30-hp gain with no loss in fuel economy versus last year.