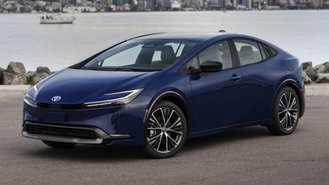 The fully redesigned 2023 Toyota Prius arrives as a stunning hybrid with a fresh design, more power, improved fuel economy, and more high-tech features. The large changes mean that consumers are looking at paying a large amount more for the 2023 model compared to the current 2022 Prius. Toyota just announced pricing for the 2023 Prius and the electric hatchback starts at $28,545 with destination for the base LE trim.
Compared to the current Prius, pricing for the 2023 model year has gone up by $2,375. Unlike last year when Toyota offered the Prius in an affordable and efficient L Eco trim, the 2023 Prius starts off with the LE. When you compare LE trims against one another, the price difference between the two is a far more affordable $1,165. Getting into a Prius with AWD is more expensive for 2023, too. The LE AWD trim costs $29,945 or $1,165 more than last year.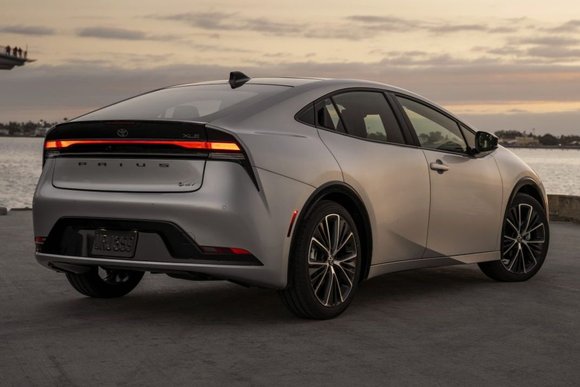 The current 2023 Prius lineup includes LE, LE AWD, XLE, XLE AWD, Limited, and Limited AWD trims. At the moment, it doesn't look like Toyota will be introducing a Nightshade Edition of the Prius, which was last year's range-topping model. When you compare the 2023 Limited AWD trim to last year's Nightshade Edition AWD-e, you get a massive difference of $5,190 with the 2023 model being far more expensive with a price tag of $36,960.
With more automakers choosing to side with all-electric vehicles instead of hybrids, the 2023 Prius doesn't face a lot of direct competition. Out of compact hybrids, there's the Toyota Corolla Hybrid ($23,895) and the Hyundai Elantra Hybrid ($25,495). Then, you have midsize competitors like the Toyota Camry Hybrid ($29,175), Honda Accord Hybrid ($28,815), and Hyundai Sonata Hybrid ($29,045). Against these competitors, it looks like the 2023 Prius is priced competitively against midsize options.
The 2023 Toyota Prius will arrive at dealerships shortly with deliveries set to begin in early 2023. Pricing for the more powerful plug-in hybrid Prius Prime hasn't been announced yet.