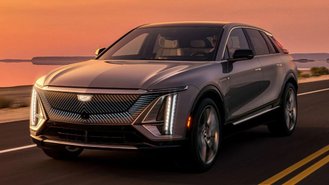 When the 2023 Cadillac LYRIQ launched, the all-electric SUV arrived with a starting price tag of $59,990 with destination. After Cadillac made the first few LYRIQs, pricing for the SUV increased to its current price of $62,990. Even with the higher price, the LYRIQ is a well-priced option in the all-electric SUV segment, where most competitors start above $70,000. Pricing for the LYRIQ was set to increase to about $70,000 for the 2024 model year, but that doesn't appear to be the case anymore.
As Motor Authority reports, Cadillac has canned its plan to raise the 2024 LYRIQ's price tag above $70,000. The outlet claims that Cadillac is accepting pre-orders for the 2024 LYRIQ and the rear-wheel-drive model with a single electric motor will cost "about $60,000" confirmed a spokesperson. Dual-motor models with all-wheel drive are expected to have a starting price tag of "around $64,000."
If true, that means pricing will actually go down for the upcoming 2024 model year. If the LYRIQ creeps closer to the $60,000 mark, it would result in a decrease of around $3,000. Seeing a vehicle, especially an electric SUV, go down in pricing for an upcoming model with so many automakers complaining about higher material costs and raising the prices of their vehicles is surprising.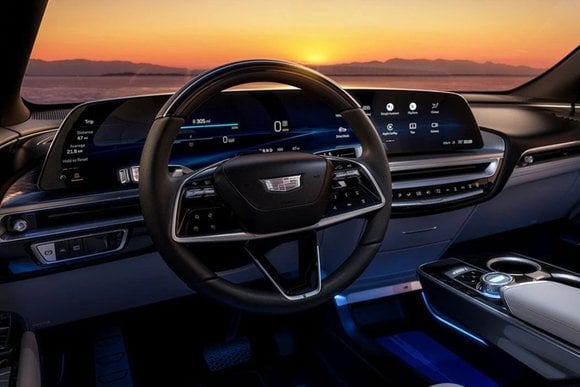 "We adjusted the pricing to reflect the content of the vehicle. All to make it more competitively priced for the segment," Cadillac spokesperson Paige Tatulli told Motor Authority.
One way Cadillac could be decreasing the price of the LYRIQ is by reducing the SUV's feature content. The electric SUV currently comes with niceties that include heated and ventilated front seats, a panoramic sunroof, wood trim, 20-inch wheels, LED exterior lighting, a heated windshield, and lumbar massage for the front seats. Cadillac could be introducing a new, lower-priced trim level for the LYRIQ lineup to bring down the SUV's price or simply cutting features out from the current model.
Cadillac offers the LYRIQ with two powertrains. The base RWD model has a single electric motor on the rear wheels that produces 340 horsepower and 325 pound-feet of torque. The available AWD model adds a second electric motor for 500 hp. RWD models are rated at 312 miles of range, while AWD models haven't been rated by the EPA yet.
Currently, the LYRIQ is more affordable than the BMW iX, Rivian R1S, Audi Q8 e-tron, Mercedes-Benz EQS SUV, Tesla Model Y, and Tesla Model X. The Genesis GV60 and Ford Mustang Mach-E are a few competitors that are more affordable than the LYRIQ.
Source: Motor Authority