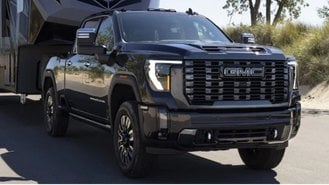 The heavy-duty pickup truck war continues to rage on. GMC is introducing a refreshed Sierra HD for 2024, which benefits from an updated front fascia, redesigned LED lighting, a revised diesel V8 engine, new trailering tech, and a new Denali Ultimate trim. We've known that information since last October, but what we don't know is how much the truck will cost. GM Authority has uncovered pricing for the 2024 GMC Sierra HD and the figures are a lot higher than the current model.
The 2500 HD Pro trim now starts at $46,295 with destination, which represents an increase of $2,200 over the 2023 model. The mid-level AT4 Crew Cab trim goes up by $2,500 and costs $70,995. For the Sierra 2500 HD lineup, the AT4 sees the largest increase in pricing. Trims like the SLE, SLT, and Denali go up by marginal increases between $100 to $200. The biggest eye-opener is the starting price tag for the Denali Ultimate trim which costs a staggering $93,795.
The Sierra 3500 HD sees similar price increases. The Pro trim goes up by $2,200 to start at $47,495, while the AT4 trim sees the largest increase of $2,500 to cost $72,195. The SLE, SLT, and Denali trims go up by $100 to $200. Pricing for the Denali Ultimate trim is what really caught our eye, as the truck starts at $97,195. Spec the Sierra 3500 HD Denali Ultimate trim accordingly and the truck crests the $100,000 mark.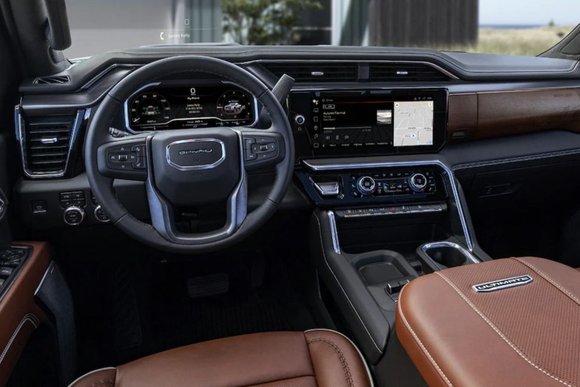 The price increase makes the 2024 Sierra HD line one of the pricier trucks in the heavy-duty segment. The most affordable Ford F-250 starts out at $45,865, while the F-250 Limited costs $97,990. The larger F-350 costs $46,910 for an entry-level model and $99,165 for the range-topping trim. The Ram 2500 ranges from $46,285 to $87,450 and the Ram 3500 starts off at $48,390 to $89,525. We don't know how much the upcoming 2024 Chevrolet Silverado HD will cost, but we expect that model to arrive with a higher price tag since it received similar upgrades as the 2024 Sierra HD.
GMC's configurator for the 2024 Sierra HD isn't live yet, so we don't know if these prices are official or not. Even if the prices that GM Authority has aren't accurate, consumers shopping for a 2024 Sierra HD should expect to pay a lot more for a truck than the current model that's on sale.
Source: GM Authority