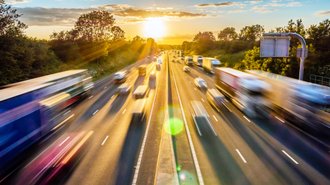 Adaptive cruise control (ACC) has to be one of the better modern safety features on the market. When driving on the highway, ACC maintains a set speed and distance behind a lead vehicle, letting the driver take a break from worrying about accelerating or braking. Some systems even have a stop-and-go feature, that can bring the vehicle to a complete stop and set off again without any input from the driver. While ACC is helpful, a new study from the Insurance Institute for Highway Safety (IIHS) found that drivers that use the system tend to speed, leading to an increase in the risk of a fatal automobile accident.
In the study, the IIHS found that drivers were substantially more likely to speed when using ACC than drivers that weren't using the feature. According to the organization, most drivers use the feature as a way to "set and forget" a speed that's higher than the limit. Obviously, picking a higher speed than a posted limit is dangerous, because speed is one of the more crucial factors for automobile accidents.
"ACC does have some safety benefits, but it's important to consider how drivers might cancel out these benefits by misusing the system," said IIHS Statistician Sam Monfort, the lead author of the paper. "Speed at impact is among the most important factors in whether or not a crash turns out to be fatal."
To complete its tests, the IIHS analyzed 40 drivers from the Boston metro area over four weeks when driving a 2016 Land Rover Range Rover Evoque or a 2017 Volvo S90 with ACC. The S90 also came with Volvo's Pilot Assist system, which has lane departure warning and lane-keeping assist. With the systems turned on, drivers were 24% more likely to set the ACC system at a higher speed limit than posted signs on highways.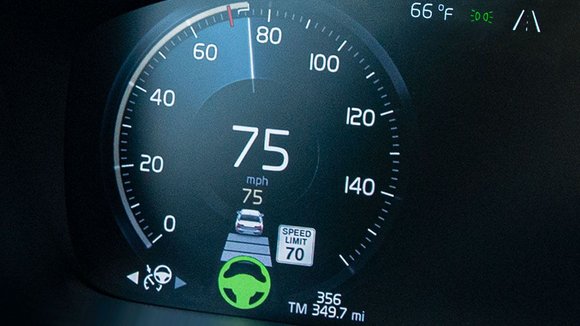 Looking even deeper into the IIHS' findings, drivers were more likely to speed on roads that had a 55-mph limit by averaging roughly 8 mph over the limit, regardless of whether they were driving manually or with ACC engaged. In slower zones, drivers that used ACC averaged roughly 1 mph higher over the limit than they did driving manually.
One mph doesn't sound like a lot, but the IIHS claims that it means drivers that use ACC are at 10% higher risk of a fatal car crash. "Driving faster is more dangerous," said Monfort. "You can't argue with physics."
In most cases, ACC is usually available as part of a package or only offered on higher trim levels. The system, in the words of the IIHS, is a more advanced version of traditional cruise control where sensors are used to calculate and maintain a preselected following distance and speed behind a lead vehicle. While ACC is incredibly helpful for drivers that spend a lot of time on the highway, the system doesn't restrict drivers from setting speeds that are higher than the legal limit. Additionally, a lot of systems allow drivers to increase their selected speed by 5 mph increments, which could explain why drivers exceeded set limits by larger amounts when using ACC.
The intended use of ACC is to let drivers travel at posted speed limits without having to worry about accelerating and decelerating to keep up with traffic. ACC wasn't intended to make it easier for consumers to travel at speeds above posted limits, but that's what's happening. For consumers, the study is clear: speed while using ACC and you're at a higher risk of getting into a fatal car accident.