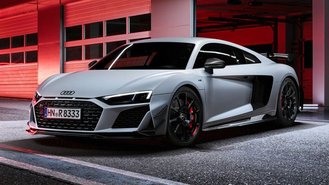 There's no place in the world for a naturally aspirated supercar when everything is moving toward efficient, all-electric vehicles. Still, hearing that the Audi R8 will be discontinued after the 2023 model year is very sad news. That's the scoop from Car and Driver who got confirmation about the news from Audi. As a way of giving the R8 a proper goodbye, the automaker will be introducing a new GT model.
The new R8 GT model will be limited to just 333 units worldwide, with only 150 models set to arrive in the U.S. The models will come with a 5.2-liter V10 engine that's been tuned to make 602 horsepower. What makes the GT so special is that it's rear-wheel drive only. This makes the R8 GT the most powerful RWD car Audi has ever made. The limited-edition models also come with an aggressive body kit, new gearing for the seven-speed dual-clutch, and a special Torque Rear Mode. Audi is going all out in its own way to say goodbye to the V10.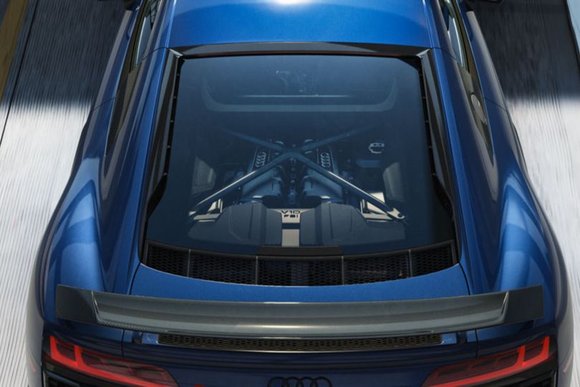 While it's easy to point a finger at electric vehicles as the main reason for R8's death, Audi has been looking for ways to reduce its lineup for a few years. In 2019, a report claimed that the German automaker was looking to drastically reduce the number of models and configurations it offers. The end result was having a lineup that was reduced by up to 45%.
Because of its drivability and comfort, the R8 quickly became a sought-after supercar for consumers that actually wanted to drive their vehicles. It was introduced in 2008 with a standard 4.2-liter V8 engine and an available 5.2-liter V10 that was borrowed from the Lamborghini Gallardo. The second generation of the supercar came out in 2017 and has only been available with a V10 engine. While the R8 isn't the most popular supercar on sale, it acted as Audi's halo vehicle for its RS performance vehicles.
With the R8 being discontinued and Audi heading toward an all-electric future, we expect an electric supercar to take the R8's place. Earlier this year, rumors claimed that the all-electric replacement to the R8 would be called the Rnext. At the time, the vehicle was expected to have a launch date of 2029.
Source: Car and Driver