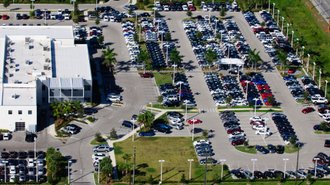 New car prices are at an all-time high, used cars are still coming down from their atmospheric rise in popularity, and there's a chip shortage that's affecting the production of new vehicles. Despite all of this, U.S. dealerships are doing extremely well. Some are even setting new sales records. It's a surprising trend that we didn't see coming.
Speaking with Reuters, Mike Bowsher, an owner of a Buick-GMC dealership near Atlanta, claimed that shoppers are willing to wait more than a week for a new vehicle and are willing to pay full price. Since consumers are mostly interested in SUVs and pickup trucks, this means shoppers are paying MSRP on pricey vehicles with few to zero rebates. Some shoppers are even putting money down to guarantee the sale, agreeing to put a deposit on vehicles that are still in the process of being built.
It's a sharp contrast from previous years and could change the operating model for the auto industry. As Marc Cannon, Executive Vice President of AutoNation, pointed out, consumers were heading into dealerships looking for incentives and rebates that dropped a vehicle's price by roughly 10% in the past. Now that they're willing to pay full price and wait long periods for a vehicle to be built, this could have lingering changes in the way dealers sell vehicles.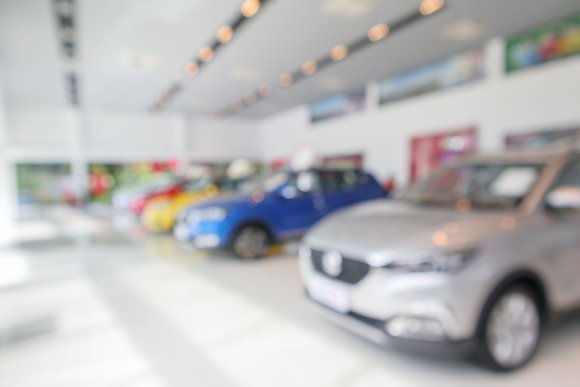 The outlet reports that profits at AutoNation, which is the largest dealer chain in the U.S., roughly tripled last week as gross profit per new vehicle increased to 61%. It's a similar case for Lithia Motors, which saw its profit per vehicle go up by 33%.
With the chip shortage expected to carry into 2022, some industry officials don't see this trend changing. Currently, the majority of dealers are reporting a small supply of vehicles of just 15 days worth. For dealerships looking to the future, it's a tricky situation, because current stock is shrinking and there's not much coming up in the pipeline. Dealers are looking to get by this issue by stocking up on as many used cars as possible.
While some dealers are putting up impressive sales figures, others are worried about what's going to happen in the future. Jim Seavitt, a Ford dealer owner near Dearborn, Michigan expressed concern, as his dealer sells 225 vehicles a month, but only expects to get 30 vehicles next week.
We're surprised to hear that auto dealerships are doing well, especially since the country is still recovering from the pandemic. With demand set to exceed supply soon, shoppers are going to have a hard time finding a vehicle to purchase. And when they do find the right vehicle, they're going to have to pay MSRP or above asking price to finalize the deal. The situation will only get worse as the chip shortage continues. Since automakers can't get their hands on new vehicles, the trend will certainly affect used vehicles, which is also surprising. For shoppers looking into purchasing a vehicle, we'd say go used and by one sooner rather than later.