Right now is a horrible time to purchase a new or used car. Because of the chip shortage, automakers are having a hard time getting vehicles to dealerships, which is driving prices up. According to data from Cox Automotive, the average listing price for a non-luxury was $36,394 in April, while the average price for a luxury vehicle rose again – after hitting $60,000 for the first time in March – to $60,691. With fewer available rebates and incentives, and more consumers searching for SUVs, consumers are paying more than ever for luxury vehicles.
High prices for luxury and non-luxury vehicles are due to high demand and low inventory. Full-size luxury SUVs were some of the hardest vehicles to find on dealer lots, as they had the lowest supply of any segment. The national days' supply for full-size luxury SUVs was 30 days in April, down from 38 in March. The report indicates that Cadillac had some of the lowest full-size luxury SUV supplies. Non-luxury SUVs had similar supply problems, as those options fell to 33 days' supply from 46.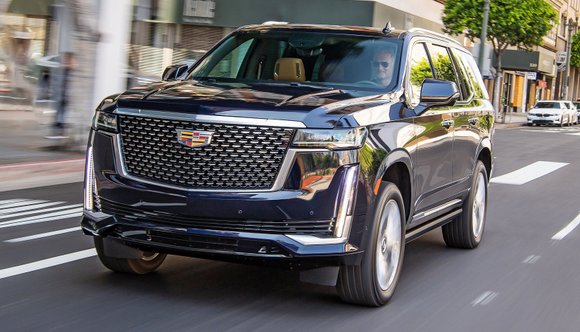 Some luxury brands have been affected by the shortage more than others. Genesis (80 days), Volvo (74 days), Infiniti (73 days), and Lincoln (62 days) had some of the most national days' supply in April. Acura (54 days), Audi (51 days), Porsche (51 days), Cadillac (51 days), BMW (51 days), Jaguar (51 days) had a better than average national days' supply of vehicles. Mercedes-Benz (40 days), Land Rover (36 days), and Lexus (29 days), had a well below average national days' supply. In April, the national average for the national days' supply was 44 days.
For most luxury brands, their volume sellers are the hardest to find. The Lexus RX and NX had a short supply of 24 days and 30 days respectively. It's a similar situation with Cadillac, as the days' supply for the Escalade and Escalade ESV were in the teens last month. On average, if you're looking for a luxury vehicle with a price tag above $60,000, you're going to have a hard time finding one on sale, as that segment had the lowest inventory of all with a 40 days' supply.
With fewer automakers offering luxury sedans, consumers being infatuated with SUVs, and fewer budget luxury vehicles, like the Mercedes-Benz CLA, BMW 2-Series, and Audi Q3, the average price of luxury vehicles is only expected to rise in the future, though they should be more readily available to purchase in 2022 once the chip shortage has ended.