The COVID-19 pandemic and semiconductor shortage caused new and used car prices to skyrocket last year. According to a report by Kelley Blue Book, the new-vehicle average transaction price (ATP) reached $47,077 last December, marking an increase of 14% from 2020 and 1.7% compared to November 2021.
It's not surprising to see new-vehicle prices continue to rise. New-vehicle inventory continues to be tight in the U.S. and dealerships are offering vehicles at ridiculous markups. Last November, we saw a dealership in California asking roughly $97,000 for a Toyota RAV4 Prime. The electrified SUV starts at $41,015 with destination. While this is one of the more radical price hikes, consumers heading to a dealership are looking at paying above MSRP for a new vehicle.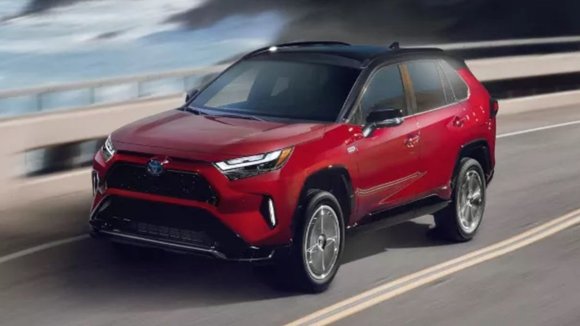 It's important to note that Kelley Blue Book's prices don't include incentives, these are transaction prices. While incentives will bring a vehicle's price down, they can only do so much if dealerships are putting high markups on cars.
The high number of luxury vehicles sold in December 2021 contributes to the high ATP of new vehicles. The outlet reports that luxury vehicles sales accounted for 18.4% of total car sales last December. In June 2021, luxury vehicles accounted for 16.9% of total car sales, while in December 2016, they represented 15.5% of sales in the U.S. On average, luxury buyers paid $64,864 for a new vehicle, which includes $1,300 above MSRP. In December 2020, luxury buyers were purchasing vehicles for $3,000 under MSRP.
The average price of a new non-luxury vehicle actually went down in December 2021 compared to November 2021. Last month, the average price for a new vehicle without a luxury badge was $43,072. That price includes $902 over MSRP. Unsurprisingly, pickup trucks ($55,049 ATP) had the highest new-vehicle transaction price for non-luxury vehicles, while cars had the most affordable prices ($42,460 ATP). SUVs ($46,075 ATP) and minivans ($46,908 ATP) were incredibly close. Cars also accounted for the lowest share of the U.S. market in December 2021, accounting for 22.7% of all vehicles sold.
Check Out the Best New Car Deals
Pictured: 2022 Chrysler Pacifica (Top), 2022 Toyota RAV4 Prime (Middle)