Luxury automakers, like BMW, Audi, Mercedes-Benz, Volvo, Cadillac, and Porsche introduced subscription programs as a way to give consumers easier access to luxury vehicles and more flexibility. Over the past few years, we've seen Cadillac and Mercedes-Benz both pull the plug on their subscription programs due to a lack of demand. Now, according to Automotive News, BMW and Audi are heading in the same direction, as they're canceling their respective vehicle subscription programs.
The way BMW explains the situation to Auto News, it sounds like the program may be revived at a later date, but for the time being, it's no longer available. "Our intent with the pilot was to learn about the viability of the subscription model and gauge customer interest. We are in the process of developing the next iteration of the program," a BMW spokesperson told the outlet.
BMW originally launched its Access by BMW subscription program in 2018 in Nashville, Tennessee. A few months after the program was launched, BMW reduced the price of the service to be more competitive in the field. Recently, BMW was offering its most affordable Icon tier, which gave consumers access to vehicles like the 330i, X2, X3, and M 240i Convertible for $1,099 per month. While BMW adjusted the subscription program's price, it never expanded to other cities.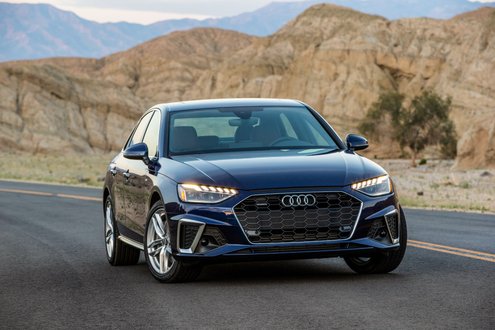 Audi will also be stopping its Select subscription program by the end of the month. The automaker didn't provide any information on why it has decided to stop offering the program. We're going to go out on a limb and claim that it probably has something to do with demand. Audi's subscription plan was launched toward the end of 2018 at five dealerships in the Dallas-Fort Worth area. The program cost $1,395 a month and provided members with access to the A4, A5 convertible, S5 coupe, Q5 compact SUV, and Q7 midsize SUV.
Unlike BMW, Audi didn't provide any information on whether it will bring an updated subscription plan back to market down the road.
Now that BMW and Audi have canceled their subscription services, the number of automakers that continue to offer programs continues to shrink. Genesis, Jaguar Land Rover, Nissan, Porsche, and Volvo still offer subscription services for their luxury vehicles. Most of the programs continue to be offered in select areas only.
With more automakers pulling the plug on their respective subscription programs, we're not sure how long other programs will be available. The demand simply isn't there for automakers to justify continuing to offer the programs.