The ongoing semiconductor shortage has wreaked havoc for some automakers. A few have had to suspend production at a few plants, bringing vehicle production of a few models to a screeching halt. We've even seen some, like General Motors, stop offering specific features on models like the Chevrolet Silverado 1500. While a lot of automakers have been affected by the chip shortage, BMW and Mercedes-Benz have managed to keep things going in the U.S.
According to Automotive News, both BMW and Mercedes have been able to produce vehicles at full capacity in their southern plants in the U.S. One simple answer for how these luxury brands can continue to pump out cars without an issue is because they can't afford to stop. The crossovers that BMW and Mercedes manufacture in the U.S. are crucial vehicles for their bottom lines in the country.
"They can't fail," Joe McCabe, CEO of AutoForecast Solutions, told the outlet. The plants are "too important for the global portfolio of those two brands."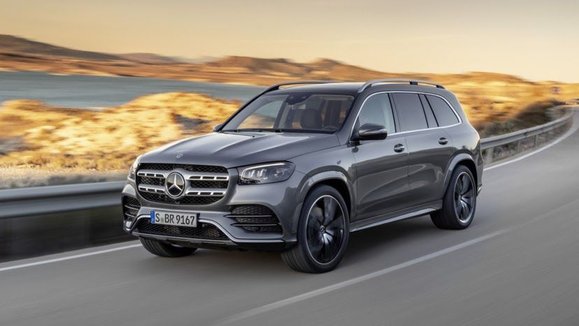 BMW's factory in Greer, South Carolina is home to the large X7 SUV and, as the outlet points out, 97% of its midsize crossovers. The Mercedes-Benz factory in Vance, Alabama produces 94% of the global production of the GLE midsize SUV and roughly 87% of total production of the GLS SUV. Midsize and large SUVs continue to be popular options on sale and are segments where Mercedes and BMW perform well. Additionally, for BMW and Mercedes, midsize and large SUVs are highly profitable segments. So, high-profit margins are another reason to try to keep doors open as long as possible.
"There's a lot of competition in the mid- and large-crossover segments in North America," said McCabe. "Brands are trying to move themselves up the value chain to take on BMW and Mercedes."
While Mercedes' U.S. factories have been able to continue work uninterrupted by the chip shortage, the automaker's global factories haven't been as lucky. Automotive News claims that Mercedes' plants in Bremen, Rastatt and Sindelfingen in Germany have seen decreased output. Daimler issued a statement stating that the global semiconductor shortage would affect its global sales for the first quarter of 2021.
Being able to manufacture vehicles in the U.S. while other automakers have had to close factories gives BMW and Mercedes a massive advantage. According to Bloomberg, Stellantis has idled five factories in North America until mid-April; Ford temporarily shut down its factory in Dearborn from March 25 to March 29; Nissan has had to idle factories; two of GM's plants will be down for two weeks starting on March 29; Toyota has reduced output for 10 models; and Honda suspended production of a few plants in North America.