There are only a handful of modern vehicles that can be equipped with a V12 engine on sale these days. Fuel economy and emissions regulations, not to mention the push toward electric vehicles, are making it nearly impossible for V12 engines to exist. It was only a matter of time before the clock ran out on BMW's V-12, which is going out of production for good. The 12-cylinder engine isn't going quietly, as BMW will be coming out with a limited edition version of the M760i xDrive that's called "The Final V12."
BMW only has plans to build 12 units of The Final V12 sedan, which are based on the M760i xDrive. As one would expect, the sedans will be packed to the gills with every feature BMW has under the sun including a Bowers & Wilkins Diamond Surround Sound system, Icon adaptive LED headlights with Laserlight, a panoramic LED roof, rear massaging seats, a seven-inch rear touchscreen, BMW's Active Driving Assistant Pro system, and Extended Traffic Jam Assistant. Customers will also be able to customize the vehicle through BMW Individual and have a choice of 80 exterior colors and any available Full Merino leather upholstery color in BMW's catalog.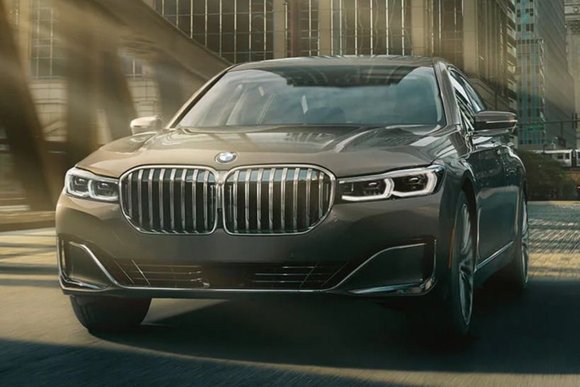 Compared to the regular M760i xDrive model, The Final V12 comes with bespoke 20-inch wheels, a center console-mounted plaque with a production number, special threshold plates, a unique engine cover plaque, and V12 badges. BMW has taken every opportunity to put "The Final V12" as much as possible on the cars. Every customer also gets a custom-built "desk trophy" to celebrate their purchase. BMW claims the trophy will highlight every customer's vehicle, featuring their special order paint scheme, leather interior, and the VIN of their model.
Under the hood, The Final V12 will feature a twin-turbocharged 6.6-liter V12 engine making 601 horsepower and 590 pound-feet of torque. All-wheel drive is standard on the model, as is an eight-speed automatic transmission. BMW claims the sedan will be able to get to 60 mph from a standstill in just 3.6 seconds.
BMW is asking a lot of money for the limited-edition model, with each one starting at $200,995 with destination. Production for The Final V12 will begin later this June with deliveries set to begin in July.
The V12 is an important engine for BMW. The German automaker's first road-going 12-cylinder motor came out in 1987 in the 7-Series. It's fitting that BMW is offering its last V12 in another 7-Series roughly 35 years later.
Pictured: 2021 BMW 7-Series