While sales of sedans have suffered from the rise of SUVs, roadsters and convertibles have done even worse. The number of convertibles has decreased over the past few years and automakers like Mercedes-Benz and Audi are rumored to be dropping convertibles to focus on SUVs. Now, a report from Spanish publications Motor.es claims that BMW is getting ready to discontinue the Z4.
The outlet doesn't have a source for its information but is reporting the news. With that being said, we'd take this rumor with some skepticism. In light of trends happening in the rest of the automotive industry, it makes sense for BMW to drop the Z4. Since BMW introduced a fully redesigned Z4 in 2019, the model hasn't done well in terms of sales. 2019 was the Z4's best year when the convertible accounted for 2,941 units sold. Last year, BMW sold 2,412 Z4s.
Motor.es claims that BMW will give the Z4 a mild update in 2023 that will see the convertible receive a new digital instrument cluster. After that, production of the Z4 will end in October 2025. The outlet also states that BMW has no plans to come out with a replacement for the Z4 after the vehicle is discontinued.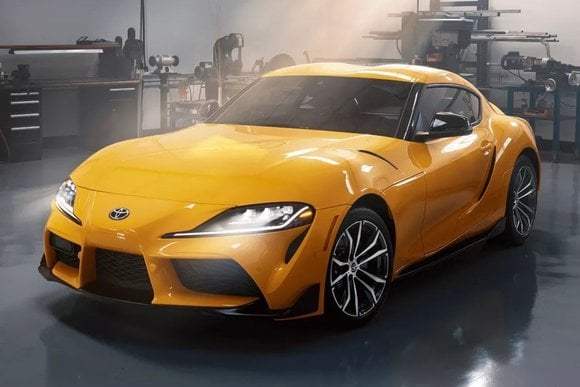 When BMW introduced the fully redesigned Z4 in 2019, Toyota came out with the GR Supra that's an identical twin to the model except that it's only available as a coupe. Compared to the Z4, the Supra has done far better on the sales front. Last year, Toyota sold 6,830 units of the Supra.
The list of competitors to the Z4 has shrunk over the years, as drop-top options include the Chevrolet Corvette, Porsche 718 Boxster, Audi TT, and Jaguar F-Type. The 718 Boxster and Corvette are the Z4's most obvious competitors, offering far more performance and sharper handling thanks to their mid-engine designs.
In the future, we could see BMW introduce an electric convertible, but that's mainly to have a competitor to the all-electric 718 Boxster that Porsche's rumored to be working on. Either way, if you're one of the few that's interested in a sporty convertible from BMW, you'd better act fast before the Z4 disappears.
Pictured: 2022 BMW Z4 (Top), 2022 Toyota Supra (Middle)