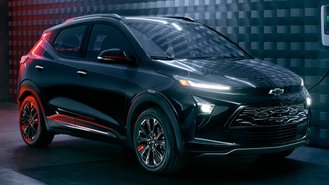 In an effort to get consumers to purchase the Chevrolet Bolt EV and EUV after its massive recall involving all models ever built, Chevy lowered the price of the vehicles. For the 2023 model year, the Bolt went down by $5,900 and pricing for the Bolt EUV decreased by $6,300. To make things fair for owners that missed out on the price cuts, Chevrolet announced that it would be giving people that purchased a 2022 model a retroactive discount. At the time, all we knew was that shoppers would be eligible for reimbursement. Now, it sounds like accepting the money from General Motors comes with a stipulation.
According to a report from Jalopnik, an unnamed reader shared information on the process behind claiming the reimbursement. The reader provided the outlet with a screenshot of the screen where they were asked to enter their vehicle's VIN. After doing so, a window pops up that requires owners to sign an agreement before proceeding with the retroactive rebate. In addition to requiring owners to confirm basic information, there's a large section about waiving their rights to sue GM.
The section from GM's agreement about waiving the right to sue is below:
"By nonetheless agreeing to this Release, I—both on my own behalf and on behalf of my heirs, agents, servants, beneficiaries, legal representatives, assigns, wards, executors, successors, and administrators—forever waive and release all claims, damages, or causes of action, either known or unknown, regardless of the legal or equitable theory, that I may have now or in the future arising out of or in any way relating to my Bolt vehicle(s), the battery defect, or the battery recalls, and including any claims or rights that I may have in connection with the class action, including any right to participate as a class member. This release is in favor of and includes General Motors Company, General Motors LLC, General Motors Holdings LLC, LG Chem, Ltd., LG Energy Solution, Ltd., LG Energy Solution Michigan Inc., LG Electronics, Inc., and LG Electronics USA, Inc. as well as all of their respective officers, directors, agents, employees, servants, subsidiaries, affiliated companies, subsidiaries, parent companies, insurers, authorized dealers, suppliers, divisions, predecessors, successors, heirs, and assigns."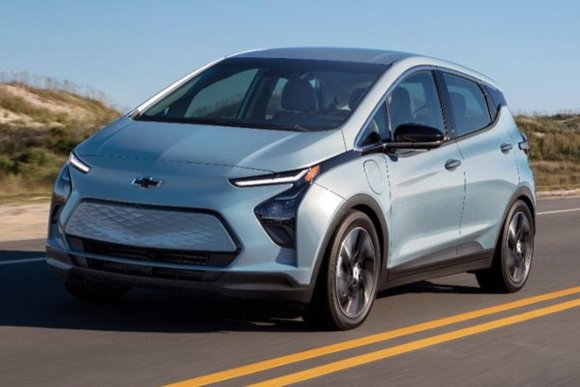 Based on the language used in the agreement, it certainly sounds like Bolt EV and EUV owners will have to give up their right to sue GM for damages if they want to get the rebate. Owners that sign the agreement won't be able to sue GM if their car catches on fire or because of any defects with their vehicle. It also stops owners from entering into a class-action lawsuit against GM.
Owners should read the agreement carefully and seek legal help before signing the document if they have any questions. As Jalopnik contributor and lawyer Steve Lehto points out, this is an odd agreement, as it reads more along the lines of a legal release instead of a standard rebate. Lehto claims that owners with a Bolt EV or EUV that's under warranty and is parked indoors should think twice about signing the agreement, as they're giving up a lot for the rebate.
This isn't the first time we've seen General Motors give consumers a rebate to sign a shady agreement. In July, Cadillac offered consumers a hefty $5,500 discount with the 2023 Lyriq to sign an NDA barring them from discussing the way the EV drives with anyone outside of the brand.