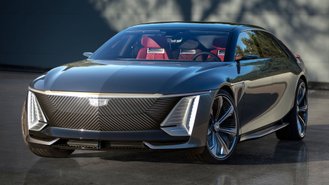 Cadillac is looking to become the final name in luxury again with the upcoming Celestiq. The electric sedan has to be one of Cadillac's most anticipated models in its rich history. The EV will have a starting price tag above $300,000 and be built by hand at the GM Global Technical Center in Warren, Michigan. With a starting price tag that dwarfs some homes in the U.S., we would've thought that Cadillac would be searching for buyers, but that doesn't look like that will be the case. Speaking with Autoline After Hours, Cadillac Celestiq Chief Engineer Tony Roma stated that the Celestiq may be "sold out."
In an interview with Autoline After Hours, Roma claimed that demand for the Celestiq far exceeds what Cadillac had envisioned for the model. Cadillac only plans to hand-build the Celestiq at a pace of two vehicles per day when the vehicle goes into production next December. Unfortunately, at that rate, people are going to be waiting a long time for their models to arrive, as Cadillac has received a lot of interest in the vehicle.
"We have quite a few hand-raisers. Many, many more than we're going to be able to build in the first year or 18 months," said Roma during the interview. Cadillac hasn't said how many people have expressed interest in the Celestiq yet or how many electric vehicles it expected to build in a year. All we know is that it plans to build two a day by hand.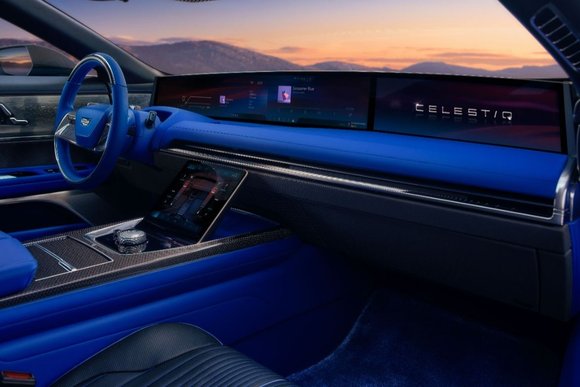 Part of the reason why Cadillac is only able to build two Celestiqs a day is because of the unique buying process for the vehicle. Cadillac dealers will connect buyers with a concierge that will ensure every vehicle is built to the buyer's exact specifications. The electric car will have an insane amount of customization, allowing buyers to agonize over every little detail. This level of customization will allow buyers to get a Celestiq that's unlike any other.
We're surprised to hear that Cadillac has enough interest in the Celestiq to be sold out for roughly a year or a year and a half, seeing as how the electric vehicle starts at above $300,000 and because Cadillac has been slow to introduce electric cars. Traditional luxury brands like Tesla, Mercedes-Benz, Porsche, Audi, and BMW all have high-end EVs on sale. Even startups like Lucid have appeared out of nowhere and introduced compelling luxury EVs. Iconic luxury brands with a rich history of making opulent vehicles like Rolls-Royce have also set down the electrified path. But it certainly showcases the available market for high-priced luxury electric cars.
Cadillac's newest halo car will utilize the automaker's Ultium Platform and come with two electric motors and a 111-kWh battery pack. The EV has a combined output of 600 horsepower and 640 pound-feet of torque and an estimated range of 300 miles on a single charge. Cadillac will offer the Celestiq with cutting-edge tech features that include a 55-inch display that covers the entire width of the dashboard and General Motors' Super Cruise hands-free driver-assist system.
Source: GM Authority (Subscription Required), Autoline Network