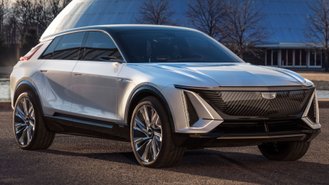 General Motors has large plans for an electrified future, previously claiming it would launch 20 new electric vehicles by 2023. Cadillac will play a large role in GM's electrification plans, as the luxury brand is expected to have five electrified vehicles on sale in the near future. While having electric vehicles is a must for automakers going forward, selling EVs isn't as straightforward as selling regular cars. That could explain why Cadillac is offering dealers up to $500,000 as a way out if they're not interested in selling the brand's upcoming EVs.
As Automotive News reports, Cadillac dealers that don't want to sell electric vehicles are being offered up to $500,000 in the form of a buyout. To sell the brand's upcoming electric vehicles, including Cadillac's first fully EV – the Lyric that's expected to be introduced in 2022 – dealers will have to make numerous changes. The outlet claims that dealers are looking at spending roughly $200,000 on adding chargers, retooling their service areas, and training personnel. And that's just an estimate. Some dealers may be on the hook for more, as they'll be required to make expensive renovations or complete large changes to infrastructure. For a lot of dealers, that's not a worthy upgrade, especially if they're in parts of the country where EVs aren't popular. So, Cadillac's giving them until November 30 to decide if they want to get out.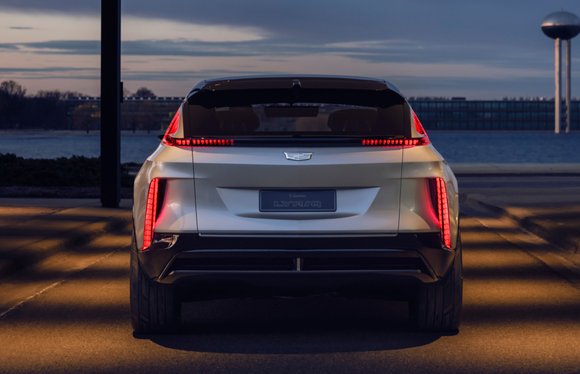 While dealers can receive up to $500,000, Auto News claims that offers start at $300,000. Cadillac hasn't fully disclosed specific dollar amounts for dealers and the ones that do accept a buyout cannot publicly discuss terms. All 880 Cadillac dealers in the country are eligible for the buyout, with management making formal offers to dealers that previously expressed hesitation about selling electric vehicles. Dealers that choose the buyout will be able to sell new Cadillacs through 2021 and will have access to the automaker's used-vehicle auction until the end of 2024.
As Auto News points out, this is another way for Cadillac to reduce the number of available dealerships in the country. The luxury brand has been attempting to decrease dealers in its network for years. The last time we saw Cadillac offer a buyout to dealers was in 2016 when the brand came out with its Project Pinnacle program. That offered low-volume dealers buyouts ranging from $100,000 to $180,000. The outlet claims that few dealers accepted the deal.
Compared to a few years ago, the new buyout is much fairer. But it also signifies just how aggressive Cadillac is being and is a large indication that this buyout is more than just a simple way out for dealers that don't want to sell upcoming electric vehicles.
For Cadillac, having fewer dealers sell electric vehicles would negatively affect its volume. Fewer dealers mean having fewer electric vehicles for sale throughout the country, which would certainly lead to fewer sales. Depending on how many dealers choose the buyout, finding one of Cadillac's upcoming EVs could prove to be difficult for consumers. We're sure consumers in large cities will have little trouble finding one of Cadillac's EVs, but those in more rural parts of the country may have to travel quite a long distance to purchase and service one of the brand's electric cars.