Automakers have had to stop offering certain features in their vehicles because of the ongoing chip shortage. BMW has stopped offering some of its cars with touchscreens, satellite navigation isn't available on some Fords, Tesla's taken out USB ports and passenger-seat lumbar support for some of its cars, and a few of Porsche's cars are not available with 18-way power-adjustable seats or an electric steering column. Now, Cadillac has taken Super Cruise off the table for the CT4 and CT5.
GM Authority reports that the 2022 Cadillac CT4 and 2022 CT5 sedans aren't available with General Motors' Super Cruise system anymore. GM confirmed the news to the outlet, stating that the ongoing chip shortage was to blame for the move. The feature won't become available until "early next year."
Super Cruise is one of the few hands-free driver-assist systems available today. For the CT4, it's available in the Premium Luxury and Sport trims by opting for the Super Cruise 1 or Super Cruise 2 packages. With the CT5, it's also available on the Premium Luxury and Sport trims via the Super Cruise 1 or Super Cruise 2 packages. Because of the chip shortage, these packages will not be available on the 2022 CT4 or CT5.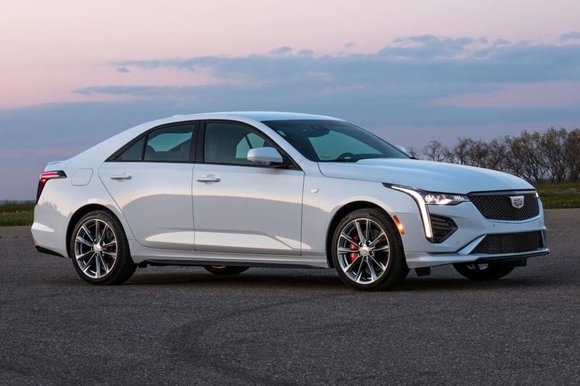 The outlet claims that by removing Super Cruise from the sedans, GM can continue to build the two sedans, though they aren't exactly popular. From the beginning of the year to September, Cadillac has sold 5,857 CT4 sedans and 7,636 CT5 sedans.
Super Cruise is one of the few features that make the CT4 and CT5 competitive against other options. With Cadillac taking the feature off the table, we think it's a good reason to delay a purchase until next year when they bring the feature back. Earlier this July, GM announced that Super Cruise would be available on six vehicles, including the Cadillac Escalade, Cadillac CT4, Cadillac CT5, Chevrolet Silverado, GMC Hummer EV Pickup, GMC Sierra, Cadillac Lyriq, GMC Hummer EV SUV, Cadillac XT6, and Chevrolet Bolt EUV. Going forward, we're interested to see if GM takes Super Cruise off the table for other cars.
The chip shortage has seen a lot of automakers cut features out of vehicles. Cadillac's latest move highlights how important it is for consumers to check the window sticker or ask questions about what features a vehicle isn't available with before finalizing a purchase.
Build & Price Your Cadillac CT4
Build & Price Your Cadillac CT5
Pictured: 2022 Cadillac CT5 (Top), 2022 Cadillac CT4 (Middle)