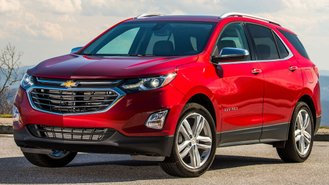 Because of the COVID-19 pandemic, automakers are facing a semi-conductor shortage. The shortage has snowballed into a massive issue that automakers haven't been able to rectify and it's officially starting to affect consumers. According to Edmunds, car shoppers looking for a new vehicle now are going to have a hard time finding a model they want on sale and are looking at paying more for both used and new vehicles.
The rise in pricing comes at a time when consumers are having trouble finding new and used vehicles at dealerships. The outlet claims that new vehicle inventory around the U.S. was down 36% in March 2021 compared to last year. The shortage of new and used vehicles is causing prices to increase. Edmunds forecasts that the average transaction price (ATP) of a new vehicle will hit $40,563 in March compared to $38,601 last year. The ATP for a used vehicle is expected to climb to $22,663 compared to $20,273 in 2020.
The semiconductor chip shortage is to blame for both the increase in pricing, as well as the shortage of vehicles. What started as something of a nuisance has turned into a massive issue. Jessica Caldwell, Edmunds' executive director of insights, claims that "the chipset shortage has snowballed into a bigger crisis for the automotive industry."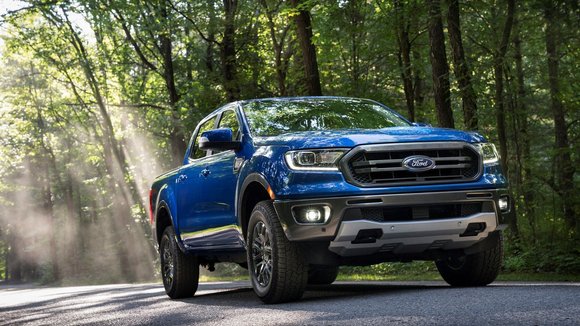 Consumers looking for full-size pickup trucks and large SUVs are the ones that are the most affected by the shortage and price increases. According to Edmunds' data, truck inventory was down 60% in March 2021 compared to last year, while the ATP for a new model has increased $3,599 to $54,763. Used full-size pickup truck prices are expected to climb to $34,445 compared to $28,156 from last year. It's a similar story for large SUVs, with the ATP of a new vehicle expected to climb to $67,542 in March (from $62,620 last year) and the ATP of a used model to reach $35,035 (from $31,232 a year ago).
Pickup trucks and large SUVs are some of the most popular vehicles on the market, so it makes sense that they're the ones that are the most affected by the chip shortage. These vehicles are also the ones that offer the highest profit margins for automakers, which will certainly affect their bottom line.
Despite the ongoing chip shortage and the high prices for new vehicles, the majority of automakers are reporting higher first-quarter sales figures. Ford, General Motors, Chrysler, Ram, Jeep, Alfa Romeo, Honda, Acura, Toyota, Subaru, Lexus, Mazda, Volkswagen, Porsche, Nissan, and Hyundai all saw increases in sales in the first quarter of 2021. Porsche (45%), Acura (33%), Lexus (31.8%), Hyundai (28%), Mazda (23%), and Subaru (23%) saw noteworthy increases in sales. Seeing this many automakers post increases is surprising and a good note for the industry.
Even with the chip shortage, we've seen some great deals for new cars recently. Chevrolet is offering up to 20% off the 2020 Trax, while the 2021 Trax is available with 17% off and the 2021 Equinox gets 15% off. We've also seen some great lease deals on the 2020 Chevrolet Bolt EV, 2021 Toyota Corolla Hybrid, 2021 Hyundai Sonata, 2021 Chevrolet Camaro, 2021 Hyundai Kona, 2021 GMC Terrain, 2021 Lexus ES 300h, 2021 Buick Encore GX, 2021 Lexus NX, and 2021 GMC Canyon.