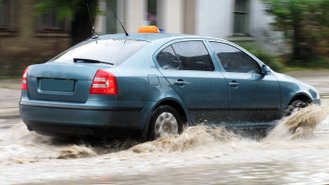 Car prices were just starting to come down from their astronomical records – and then Hurricane Ida hit. Hurricane Ida made landfall in Louisiana and worked its way up to the Northeast, claimed the lives of at least 86 people, and destroyed hundreds of thousands of cars. Because of the Hurricane, more people require vehicles, but also due to the hurricane, more people are going to have a hard time finding a car on sale. Upcoming Hurricane Nicholas will only add to the issue.
Shoppers around the country were already having a difficult time trying to find new and used cars on sale, but Hurricane Ida made the situation worse. According to CNN, citing CarFax, at least 212,000 vehicles were lost in the storm. That's a tough blow to dealerships that are already struggling to boost their inventory because of the chip shortage.
Then, there's the issue of what kind of cars consumers will be able to find on the market. CarFax claims that there are 370,000 storm-damaged cars on the road today. Most of these vehicles are sold to unsuspecting buyers who are unaware of what to look for when purchasing a flood-damaged vehicle. Some of those storm-damaged cars on the road today were damaged by Hurricane Katrina, roughly 16 years ago. If you find a vehicle that seems like it has a price that's too good to be true, it probably is.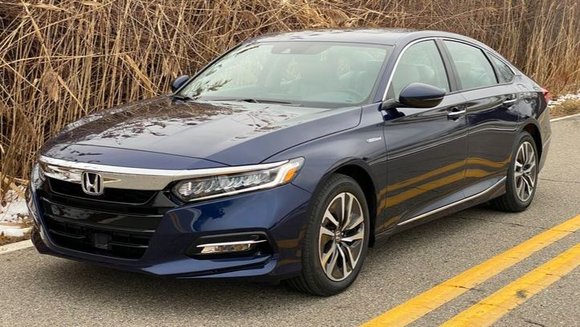 Given current market conditions, consumers are looking at higher car prices and even fewer options to choose from. Consumers that lost their vehicles because of Hurricane Ida will have a hard time finding a replacement. One couple near New York City lost their 2020 Honda Accord because of flooding. When the owner reached out to their local Honda dealer, the dealership stated that it had lost roughly 85% of its vehicles in the storm. Making matters worse, the couple stated that they were 200th on the list to get a rental car from Enterprise.
Before Hurricane Ida, both used and new car prices were just starting to come down from their highest point ever on record from earlier this year. Going forward, the storm will certainly result in higher car prices, as more consumers enter the market for a vehicle. High demand and low inventory means higher prices. Consumers were already looking at paying above MSRP for vehicles because of high demand, so we're sure the situation will be even worse.
"Excuse the pun, but it's the perfect storm situation. There has never been something like this before," said David Paris, senior manager of market insights for JD Power. "We definitely see used vehicle prices pick up for two to three months after a storm. But that's when there's a healthy level of inventory. This is uncharted territory."