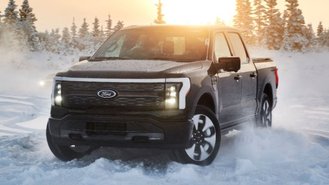 Sorry if this is starting to sound like a broken record, but Ford is increasing prices for the F-150 Lightning, once again. It's hard to believe, but the F-150 Lightning started at just $42,000 when it was introduced. Those days are long gone, though, as the Lightning now starts at $57,869 (prices include destination) after the most recent price change. That's nearly $16,000 more than the electric truck's starting price tag when it first came out.
The figure listed above is for the base Pro trim, but it's not the only model in the lineup that's affected by the price increase. Pricing doesn't include the Mobile Power Cord, which is an extra $500. The XLT trim now costs $65,369, up from $61,269, while the extended-range trim is priced at $82,869, an increase of $100. The Lariat with the standard range battery pack also goes up by $100 to $76,369, while pricing for the extended-range model has actually gone down to $87,219. The range-topping Platinum trim gets a price decrease of $350 to $98,319.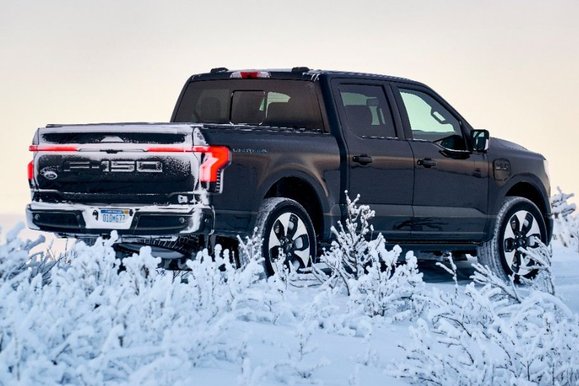 With the recent price increase, the Lightning goes from being a value-packed option to being competitively priced. The Lightning's most obvious competitor, the Rivian R1T starts at $73,000. The upcoming Chevrolet Silverado EV will drastically undercut the Lightning with an estimated starting price tag of $39,900.
The recent price increase is just one of a handful of times Ford has raised the Lightning's price tag. Other price increases for the electric truck came earlier this August and October. The last time Ford increased the price of the Lightning, the automaker stated that it was due to the rising costs of materials. In a statement to Car and Driver, a Ford spokesperson told the outlet that the latest price increase is because of rising material costs, supply-chain constraints, and market factors.
Ford's updated pricing for the Lightning went into effect on December 15. Any customers that ordered their truck before the price increase and are waiting for delivery of their vehicle aren't affected by the price hike.