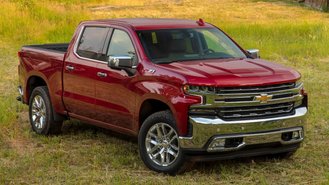 Because of the pandemic, automakers are facing a semiconductor chip shortage. So far, we've seen automakers cut production figures, idle plants, reduce sales targets, and halt production of certain models because of the chip shortage, but we're now seeing just how serious the issue is. Because of the chip shortage, General Motors has had to discontinue its cylinder-deactivation technology for a few of its pickup trucks.
According to Autoblog, the chip shortage has forced GM to reduce the availability of its cylinder deactivation technology for the Chevrolet Silverado 1500 and the GMC Sierra 1500. For these two full-size pickup trucks, cylinder deactivation will no longer be available for the optional 5.3-liter V8 engine. With the availability of cylinder deactivation for the engine, fuel economy for both pickup trucks has gone down by 1 mpg in combined driving. Cylinder deactivation will continue to be available with the turbocharged 2.7-liter four-cylinder, 4.3-liter V6, and 6.2-liter V8 engines. The change will run through the 2021 model year.
"Due to the micro controller shortage, the components that control AFM/DFM in the engine control module (ECM) have been removed," GM spokesperson Michelle Malcho told the outlet. The 5.3-liter V8 engine will still have the AFM/DFM system in place, but because of the chip shortage, the system will not be allowed to be activated.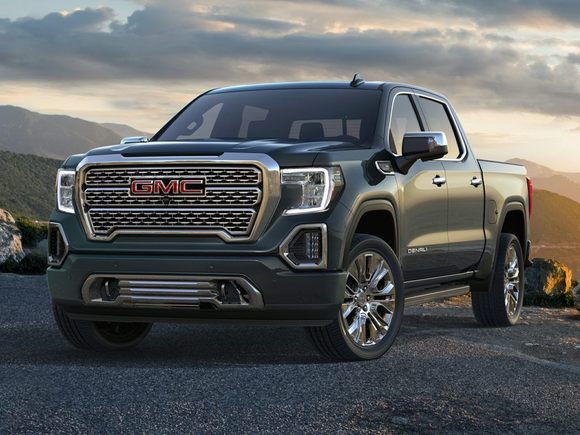 Instead of pulling the 5.3-liter V8 option entirely, GM believes that this is a good compromise. This way, consumers can still purchase a Silverado 1500 or a Sierra 1500 with the 5.3-liter V8 engine and GM doesn't have to pull that motor completely off the production line.
"By taking this measure, we are better able to meet the strong customer and dealer demand for our full-size trucks as the industry continues to rebound and strengthen," Malcho wrote in an email to Reuters.
When we heard of the chip shortage, there was no indication that features would be affected. We've seen pauses in vehicle production, but this is the first time we've seen an automaker delete a feature and continue manufacturing a vehicle. For the majority of consumers, we don't see this specific example that affects the Silverado 1500 and the Sierra 1500 to be a major issue. No one purchases a full-size pickup truck with a V8 engine and seriously expects to get good fuel economy. And a drop of 1 mpg combined isn't horrible.
The question that we have after seeing GM make this decision is, will more automakers cut features from cars to continue selling them in light of the chip shortage? We believe that more brands will follow GM's approach and choose to discontinue certain features as long as it allows them to continue producing vehicles. For the most part, as long as the changes are minimal, we don't think consumers would choose to purchase another vehicle or refuse to buy a car.
Global chip supplies are expected to return to normal by the second half of 2021. Until then, there's not a lot automakers can do to get around the dilemma.
Explore the current Chevrolet lineup »