Automakers are looking to recover from the damage that the coronavirus pandemic wreaked last year. Factories were closed, dealerships were shut down, and millions of Americans lost their jobs. The pandemic created the perfect storm to bring automotive sales to a screeching halt. Unfortunately, while dealerships are open now, factories are struggling to produce vehicles because of a new issue: a global semiconductor chip shortage. According to a report by Automotive News, the global shortage is threatening to slow the auto industry's recovery.
The shortage is affecting various automakers in different ways. Reuters reports that General Motors is extending production cuts at three of its plants in North America, while rival Ford will be parking partially assembled vehicles. American automakers aren't the only ones that are affected by the shortage, as Honda and Nissan cut sales targets by 100,000 vehicles and 150,000 vehicles respectively. Other automakers that have also been affected include Stellantis, which will idle a plant in Ontario for three weeks, and Mazda that will reduce global production by roughly 34,000 vehicles over two months, claims Automotive News.
More specifically, Ford's best-selling F-150 pickup truck has been hit by production issues. In the first quarter of the year, the automaker told Reuters that it could lose 10% to 20% of first-quarter vehicle production, while earnings could drop by $1 billion to $2.5 billion. For GM, the idled plants manufacture the Chevrolet Malibu, GMC Terrain, Cadillac XT4, and Chevrolet Equinox. Vehicles that are going to be left incomplete include the Chevrolet Blazer, Chevrolet Colorado, and GMC Canyon.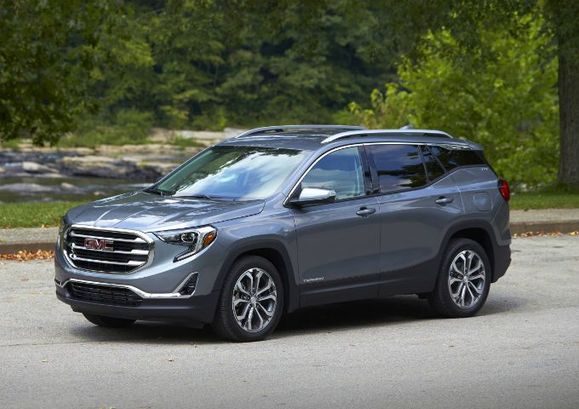 A forecast from IHS Markit claims that 672,000 light vehicles could be knocked out of production in the first quarter of 2021. The shortage, though, is expected to go into the third quarter of this year.
"The effect of this is spreading farther and faster than a lot of companies were letting on initially," Sam Fiorani, vice president of global vehicle forecasting at AutoForecast Solutions, told Automotive News. "People will buy a phone or video games before they buy a new car, so the chips went elsewhere, and when the economy bounced back quicker than expected and the automotive industry followed that this was less expected than anyone really thought at the beginning."
While the semiconductor chip shortage is a global issue, this will have a drastic effect on consumers in the U.S. Cars are built globally these days, with computer chips, mechanical components, and powertrains coming from different parts of the world. While a lot of automakers have factories to assemble vehicles in North America, it doesn't do them much good if they can't get their hands on the necessary components.
Without the right parts, production is coming to a halt, which means consumers are going to have a hard time finding new vehicles on dealer lots. Additionally, consumers will have a hard time finding specific trims of models they want. The same thing happened last year when dealerships couldn't manufacture full-size pickup trucks, which drove consumers to the used market. We suspect the same thing will happen this year if automakers can't get a hold of semiconductor chips. This will certainly cause used car prices to increase.