Chrysler, by the majority of metrics, is an automaker that's stuck in the past. The automaker only has three vehicles in its lineup, which include the Chrysler 300, Pacifica, and Pacifica Hybrid. The American automaker is practically depending on the Pacifica to survive, but that's going to change soon as Chrysler is looking to go all-electric by 2028.
At this year's CES 2022, Chrysler unveiled the Chrysler Airflow Concept, which provides a glimpse at the automaker's plans for its first battery-powered electric car by 2025. Based on the way the Airflow Concept looks, we're almost certain Chrysler is planning on bringing a production version of the sleek SUV to market in three years.
"The Chrysler Airflow Concept represents the future direction of the Chrysler brand, providing a peek at the dynamic design, advanced technologies, and seamless connectivity that will characterize the full-electric portfolio we plan to reach by 2028," said Chris Feuell, Chrysler's CEO.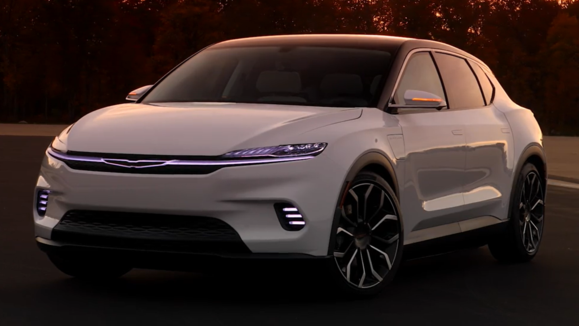 Going electric has proven to be a difficult task for automakers. Electrifying an extensive lineup is proving to be costly, as automakers attempt to offer electrified versions of all the cars they sell. This part shouldn't be too difficult for Chrysler, which only has three models on sale. Additionally, with some large help from Stellantis, Chrysler's parent company, things should go relatively smoothly for the automaker. Last July, Stellantis announced that it would be investing roughly $35.5 billion into its electrification strategy that includes having 55 electrified vehicles on sale in the U.S. and Europe by 2025. The breakdown includes 40 all-electric cars and 15 plug-in hybrid vehicles.
For the Stellantis family, Chrysler will serve as the leader for its electrified transformation. While Chrysler will be one of the first to offer an all-electric vehicle, all 14 of the brands under Stellantis' umbrella will have a fully electric vehicle in its lineup. The plan to transform Chrysler for the modern era also includes coming out with highly customizable tech features and cars with stunning designs.
Beyond becoming all-electric, Chrysler also wants to shift its focus to advanced driver-assist features. The Chrysler Airflow Concept comes with STLA AutoDrive that features Level 3 semi-autonomous driving capabilities. Chrysler will continue to expand on the system through over-the-air updates. We expect all of Chrysler's EVs to come with the system.
Chrysler didn't confirm future plans for EVs or outline a lineup for what we can expect to see from the all-electric company. Feuell told Reuters that Chrysler would utilize four electric platforms for its vehicles and offer batteries with up to 500 miles of range. Beyond an SUV like the Chrysler Airflow Concept, we expect a sedan and possibly an electric minivan.
Pictured: 2022 Chrysler Pacifica (Top), 2025 Chrysler Airflow (Middle)