The coronavirus has been devastating for automotive sales in 2020, but things improved for some brands in October thanks to pickup trucks and crossovers. In a report outlining vehicle sales in October, Automotive News claims that Kia, Mazda, Hyundai, Subaru, Lexus, Toyota, and Volvo all posted an increase in sales last month.
Out of those automakers, Volvo posted the highest increase, selling 21.4% more vehicles in October 2020 compared to October 2019. Mazda and Lexus also posted high numbers of 16.5% and 15.3%, respectively. Kia (12.2%), Subaru (10.6%), Toyota (8.8%), and Hyundai (5.5%) posted good increases, as well.
According to Automotive News, these automakers all posted gains because of demand for crossovers and light trucks. Toyota, for instance, posted its increase thanks to light-truck deliveries that increased by 14% this year. Combined deliveries of the Toyota Tacoma and Tundra increased by 22% in 2020. The RAV4 also did incredibly well, increasing by 8.6% last month. Despite having some of the older SUVs on the market, Lexus' sales increased thanks to its light-truck sales from the UX, NX, and GX.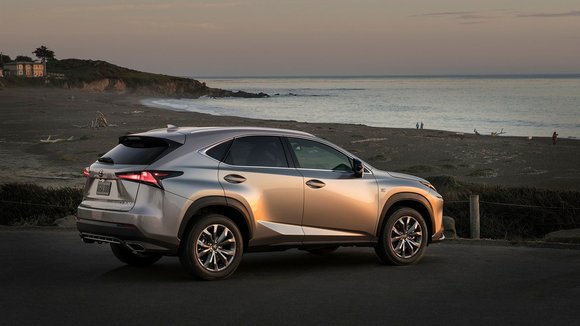 Hyundai also had a strong month thanks to its crossover-heavy lineup of vehicles. The automaker claims that 68% of its sales last month were from crossovers. Additionally, sales of the redesigned Sonata rose 20% in October, proving that sedans aren't dead yet.
Light-truck delivers helped both Kia and Mazda post their high sales figures last month. For Mazda, its light-truck sales increased by 24% in October.
Unfortunately, it wasn't all good news for automakers. Honda sales fell by 3.7% because of weak car and light-truck deliveries. Ford, which has the best-selling vehicle in the U.S. with the F-150, saw its sales fall by 6.1% because of weak car and pickup truck demand. Ford was one of the first automakers to decide to stop selling cars in the U.S. as it heads toward an SUV- and pickup-truck heavy lineup. Sales of the F-Series and Escape sales fell by 4% and 3.1%, respectively, while Explorer sales went up by 20% and Ranger sales increased by 6.4%.
Compared to this time last year, sales are up by 5.6%, which is impressive as coronavirus cases and deaths continue to rise. Looking at the bigger picture, which involves looking at the first 10 months of 2019 and comparing them to the same period in 2020, sales are down by 14.5%. Still, it's good to see that automakers are doing better, even if it is a small improvement. Analysts and experts believe that the situation may be getting better for automakers, especially after sales hit rock-bottom earlier this year.