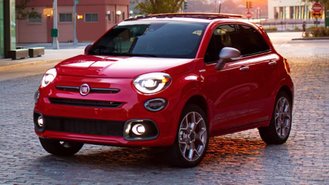 Fiat's lineup for customers in the U.S. is incredibly thin with just the 500X as the brand's only model on sale. With Fiat set to go all-electric in the near future, it looks like the 500X will follow a similar trajectory as all of the brand's other discontinued the vehicles, as it will not be replaced once the current model phases out.
At the 2022 Los Angeles Auto Show, MotorTrend spoke with Fiat CEO Olivier Francois who confirmed the decision with the outlet. "When it dies, it dies. We will not replace it," said Francois.
It's not surprising to hear that Fiat is dropping the 500X. Last year, Fiat sold 1,181 units of the 500X, which represents an 18% drop from 2020. With the 500X being introduced in 2016, the time has come for Fiat to introduce a fully redesigned model. But with the 500X doing so poorly and Fiat moving to focus on EVs, a business case for the automaker to come out with a new 500X doesn't exist.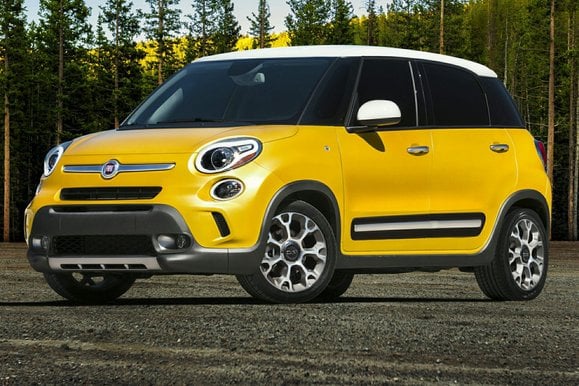 Rumors claimed that Fiat would be combining the 500X and the 500L to create a new model called the 500XL. Clearly, that's not happening. Instead, it looks like Fiat wants to start with a clean slate with its electric cars. At the LA Auto Show, Fiat showcased the all-electric 2024 500e, which is expected to arrive at the beginning of 2024.
For shoppers waiting for Fiat to bolster its U.S. lineup, you'll be waiting some time, as the brand is content with only having one car on sale. "We have a clear plan not to do anything besides the 500. It's the one model people like," said Francois. MotorTrend states that an electric version of the 500L or the 500X aren't in store for the U.S.
Fiat introduced the 500X in 2016 as a competitor in the expanding subcompact SUV segment. The little SUV arrived with rugged styling, extra ground clearance, available all-wheel drive, and all of the same unique qualities as the small 500. In the competitive class, the 500X didn't offer the same practicality, performance, standard safety features, or performance as rivals.
We're not sure how a subcompact all-electric hatchback with roughly 150 miles of range will do in the U.S., but Fiat isn't interested in making cars that appeals to the masses. "Fiat is not here to be everything to everyone everywhere," said Francois.
Source: MotorTrend