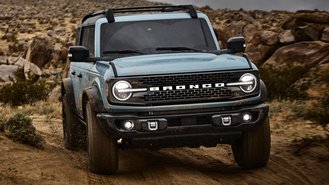 Ever since Ford unveiled the Bronco last summer, consumers have been eagerly waiting to get their hands on a model. The rugged SUV was affected by quite a few delays and setbacks, but Ford has finally started production of the 2021 Bronco. Production of the new Bronco is currently underway at the automaker's Michigan Assembly Plant and both two- and four-door variants are making their way to dealerships at the time of writing.
Ford claims that it has received over 125,000 orders for the Bronco, so a lot of consumers have been waiting for their SUVs. With production starting up and Bronco SUVs on the way, customers should receive their reserved model within the next few weeks. With so many reservations that need to be filled for the 2021 model year, some consumers may have to wait for the 2022 models. Production of those will begin at the end of the year. So future reservation holders will probably have to wait until next year before their Broncos arrive.
While Ford is starting to deliver 2021 Broncos, Car & Driver reports that one specific variation is still delayed until next year. Broncos with the Sasquatch package and manual transmission won't be available until 2022.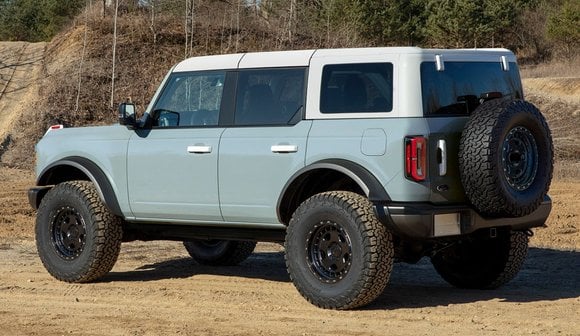 The Bronco has been mired by delays. The original delay occurred last December when Ford delayed deliveries of the Bronco to Summer 2021 because of the COVID-19 pandemic. Then, there was another delay this March because of supply issues with the optional modular hardtop roof. For buyers that ordered the roof, their deliveries were pushed back to 2022. Seeing Ford finally starting to deliver the Bronco is great news for reservation holders and consumers, but there are still a lot of people that are waiting for their models.
Deliveries of the Bronco Sport started well before the Bronco, but the baby off-roader was still delayed. Certain Bronco Sport models with specific optional features – that included a power moonroof, the Class II Trailer Tow Package, or a two-tone paint scheme with a gray roof. The Bronco Sport was delayed earlier this January for four weeks. For consumers that aren't interested in waiting for their Bronco to arrive, the Bronco Sport is available at dealerships now and shares a lot of the same qualities as the larger SUV that it shares a name with.
The Ford Bronco starts at $29,995 for the two-door model and $34,695 for the four-door model. The rugged SUV is available in six trims – the First Edition was the seventh, but it's no longer available. Consumers that go to a dealership to purchase a Bronco may find that they've built a dedicated showroom for the SUV.