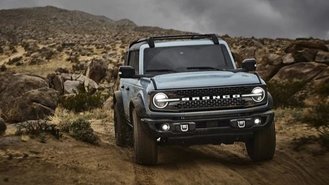 The Ford Bronco has been through the wringer recently. After roughly 25 years, Ford brought the nameplate back in a stylish, highly capable SUV. The SUV's been a hit, as consumers can't get enough of the SUV. Unfortunately, the Bronco has been such a hit, that Ford can't keep up with demand for the SUV because of ongoing production issues. So, it's going to stop accepting online reservations, reports the Detroit Free Press.
In a memo that was sent to dealerships, Ford stated that it would be pausing its Bronco reservation program.
"Based on Dealer Council feedback, effective Monday, August 23rd, Ford has paused the creation of new reservations for Bronco vehicles. The decision to pause reservations is due to the high number of Bronco two- and four-door model orders and current commodity constraints," read the memo.
Going forward, Ford will be directing customers that are interested in purchasing a Bronco to contact their local dealership for more details and to place an order. Customers that already have an existing reservation for the SUV can still have dealers convert existing reservations and turn them into an official order. The outlet claims that Ford dealers will be able to place orders for the 2022 Bronco between October and December.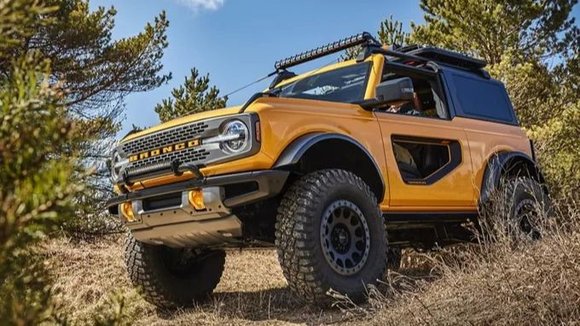 The reason for pumping the brakes on the Bronco's online reservation process is due to two things. One is the high number of orders the automaker has received for the vehicle. Car and Driver reports that Ford has received more than 125,000 orders for the Bronco with roughly 190,000 people placing a $100 deposit down on the SUV.
Then, there's the issue of how many vehicles Ford is actually sending to dealerships, which isn't a lot.
Beyond having to deal with the ongoing chip shortage, the Bronco has run into some serious quality control issues. One of the major issues involves the Bronco's available hardtop roof. The American automaker recently issued a replacement campaign that involved replacing every single hardtop that it sold for two- and four-door models.
It's important to point out that this is just a temporary pause for the Bronco reservation system. Once Ford gets a handle on a large number of orders and quality issues, the reservation system should become available again. This seems like an interesting situation for Ford.
We can't remember another time when an automaker has temporarily stopped taking reservations because a model was so popular. We think the ongoing chip shortage and production issues have created a perfect storm that's stopping consumers from getting their hands on the SUV.