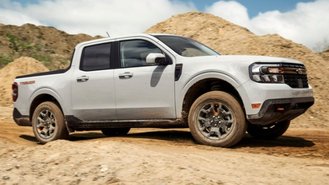 After opening up the order books for the 2023 Ford Maverick on September 15th, Ford is now closing them after roughly a week. The news comes from Ford Authority who spoke with unnamed sources that are familiar with Ford's plans. While the outlet doesn't provide a specific date for when the order books for the 2023 Maverick will close, consumers better act quickly.
According to a post on the Maverick Truck Club forum by user 93nighthawk, Ford closed order for the 2023 Maverick Hybrid on September 20, while order books for the Maverick with the turbocharged EcoBoost engine will close on September 21. The post is a screenshot of a document that looks like it came directly from Ford, which cites incredibly strong demand for the small pickup truck. Dealers will still be able to submit orders for a 2023 Maverick. For consumers that missed out on ordering a 2023 model, purchasing one from a dealership will be the best option to get a new Maverick.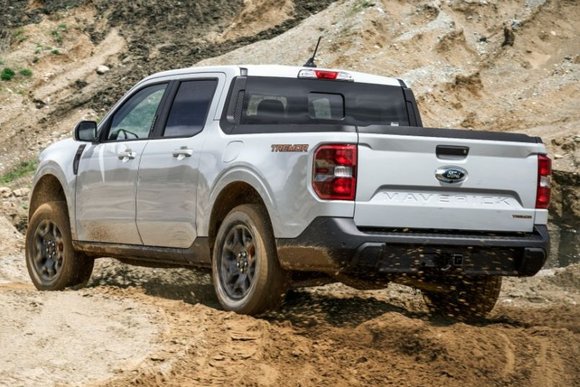 In addition to strong demand for the Maverick, Ford is struggling with supply chain issues and fulfilling orders for the 2022 model year. So, instead of continuing to accept more orders and falling even further behind, the automaker has decided to stop accepting orders for the 2023 Maverick after roughly a week. We're not sure why Ford opened orders for the 2023 Maverick if it knew it was so behind with fulfilling 2022 model year orders.
Earlier this week, we learned that Ford would be compensating customers with 2022 Maverick orders that weren't built. The American automaker will be offering affected customers with a discount of up to $2,750 off the price of a 2023 Maverick. The incentive is called the 2023 Model Year Maverick Transition Customer Satisfaction Private Offer Program and provide customers with up to $2,750 for customers with an order for a 2022 Maverick Hybrid. Customers with an order for a 2022 Maverick EcoBoost will get an offer of $1,750 toward a 2023 Maverick EcoBoost or Maverick Hybrid. In order to take advantage of the discount, customers have to put in an order for a replacement Maverick by October 31, 2022.
For 2023, the Maverick is getting a new Black Appearance Package and a new Tremor Off-Road Package.