Ford is preparing to introduce a new online car-buying program for consumers next year. Dubbed Ford Express Buy, it will aim to bring the process for buying & leasing a car more in line with a traditional online shopping experience from start to finish on its lineup of cars, trucks, and SUVs. Here's a look at what's coming.
According to a letter sent to dealers today, Ford Express Buy will enable consumers to shop dealer-priced inventory, select payment options, and even get a trade-in value backed by Ford. It will also feature dealer options & accessories, the ability to apply & get approved for credit, as well as sign paperwork all online.
The automaker is targeting a spring 2021 launch across its Ford-branded vehicles. By mid-2021, the brand will expand its financing & insurance options to offer "a significantly higher range of products," including an easier-to-understand "menu" for buyers. But will the program be a success? That remains to be seen.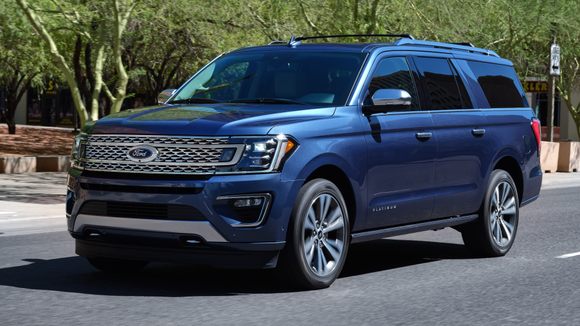 Many dealers have already responded to COVID-19 with more digital tools. Meanwhile, online retailers have seized on the opportunity to make remote buying easier by leveraging technology. Interestingly, this won't exactly be Ford's first attempt at going digital. Back in 2018, a program called "Ready.Shop.Go" emphasized saving buyers time during the shopping phase. The latest move appears to be aiming to go considerably further.
Ford is taking extraordinary steps to boost market share, like introducing a lower-cost CPO program that will enable dealers to better market their used car inventory to counter online competitors. The brand says the new program will allow dealers to certify up to 95% of their used car stock by including non-Ford vehicles. If enough dealers opt-in to these programs, Ford's large nationwide footprint of dealerships could put it in a very strong position.
For now, the biggest challenges appear to center on implementation. How will different state laws on car-buying affect the brand's efforts to offer a consistent experience? How will the process work if you feel you can negotiate a better price, think your trade-in is worth more than Ford says, or if you happen to have bad credit? Another question is whether or not this will serve to somehow minimize the traditional marketing practices of dealers.
But maybe that's the point. While online buying may certainly save buyers time, the ability to have an actual salesperson do the legwork to explain Ford's incentives, how certain options can offer hidden discounts, how to reserve hot vehicles, and offer a full test-drive experience could continue to make buying a car more complex than ordering other types of products online. We'll have to wait to see how Ford's approach shakes out next year.