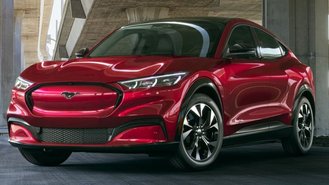 Things have not been going well for Ford when it comes to the all-electric Mustang Mach-E. The electric vehicle was hit by multiple delays, which the brand claimed were not because of the ongoing chip shortage. Now, the Mach-E has been hit with another delay, but this time around, Ford is blaming the chip shortage.
According to a leaked letter that Mach-E Forum received, customers that placed an order with a scheduled delivery date between July 5 to October 1 will have to wait an additional six weeks for their electric crossovers.
In the letter, which is addressed to "Future Mustang Mach-E Owner," Ford claims that affected customers are looking at a delay of a minimum of six weeks. The automaker is waiting for semiconductor chips to install on EVs that have already been manufactured. Once the automaker receives the chips, the status of the vehicle will be updated and customers will get an updated delivery date.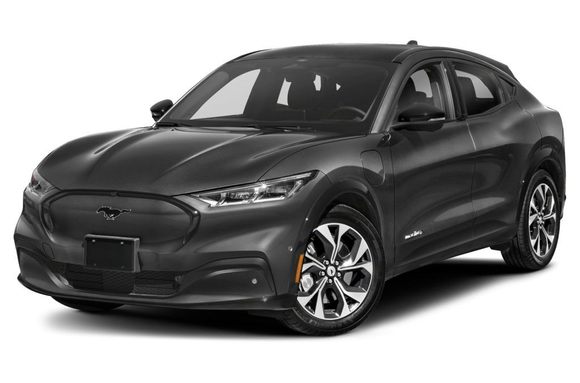 To give consumers some incentive to continue waiting for their Mach-E, Ford is giving affected customers an additional 250-kWh of complimentary charging through its Blue Oval Charge Network. The network includes 13,500 charging stations in North America from EV chargers like Electrify America, EVgo, FLO, SemaCharge, and ChargePoint.
Ford didn't provide any information on how many vehicles are affected by the chip shortage or if other models, like the Ford Bronco, Bronco Sport, and F-150 are also included in the recent delay. For customers, this means that they'll be waiting a lot longer to get their hands on one of the more exciting EVs of 2021.
The delays for the Mach-E started last May when Ford had shut down a few of its factories because of the COVID-19 pandemic. Then in January, there was another delay because of quality issues with the EV. The delay affected roughly 4,500 Mach-E buyers. To keep customers interested in their EVs, Ford provided affected people with an extra 250 kWh of free charging. An additional 150 buyers had their first month's payment of up to $1,000 covered, but those customers have experienced more than one delay for the Mach-E.
Earlier this June, Ford announced that Mach-E customers were looking at waiting over 28 weeks for their EVs to be delivered. At the time, Ford didn't say anything about the ongoing chip shortage as being the primary issue for the delays. Apparently, the long wait times were with Ford simply playing catchup to getting a large number of reservations for the EV. So, it's a little confusing to see Ford cite the chip shortage as the reason for the most recent delay.
At this rate, it sounds like consumers that place an order for a Mach-E in 2021 will be lucky to get a model delivered before the end of the year. While getting free charging is a nice incentive, we're sure some Mach-E customers are getting a little impatient.