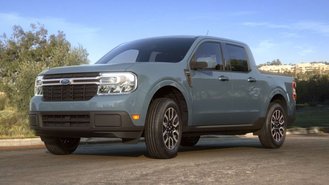 Pickup trucks have become too big and too capable for the majority of shoppers. Even midsize trucks, which were once considered compacts, have grown to be similar in size to full-size trucks from a few years ago. This has created a market for a new wave of compact trucks, like the Ford Maverick. Unfortunately, while the Maverick is available with an incredibly efficient hybrid powertrain, deliveries of the pickup have been delayed.

According to a report from Automotive News, deliveries of the hybrid version of the Maverick have been delayed until January 2022. The reason for the delay has to deal with emissions certifications. Ford claims they'll begin shipping the hybrid trucks out in December with deliveries expected to begin at the beginning of the year. The delay is "so required state and federal emissions certification can be completed."

The Maverick went on sale in September with the optional turbocharged 2.0-liter that makes 250 horsepower and 277 pound-feet of torque. The engine is paired with an eight-speed automatic transmission. The turbocharged engine is an upgrade over the standard 2.5-liter four-cylinder engine and electric motor combination that's rated at 191 hp and 155 lb-ft of torque. A CVT is standard with the hybrid. One major difference between the two powertrains is that the hybrid is front-wheel drive only, while the turbocharged engine is available with all-wheel drive. The turbocharged engine is a $1,085 upgrade over the hybrid powertrain.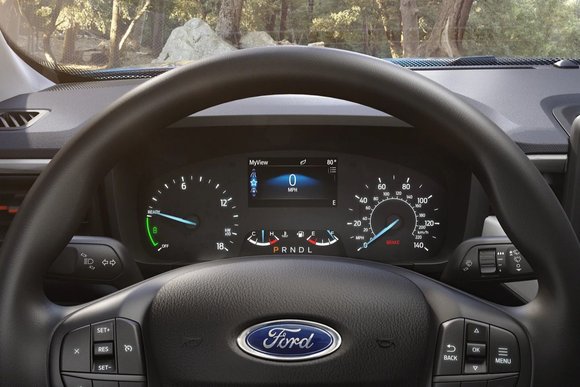 The EPA only has fuel economy figures for the 2022 Maverick with the turbocharged engine on its site. That model is rated to get up to 23 mpg in the city, 30 mpg on the highway, and 26 mpg combined with front-wheel drive. Recently, Ford released a press release with EPA figures for the hybrid powertrain. The hybrid-powered Maverick will be able to get up to 42/33/37 mpg (city/hwy/combined). Those figures top what Ford initially said the Maverick would be able to get, which was 40 mpg city.

The Maverick is one of the best new pickup trucks to come out. Pricing for the truck starts at $21,490 with destination, making it one of the most affordable trucks on the market. Additionally, it's the first pickup to come with a standard hybrid powertrain that's incredibly efficient. Its compact size, low starting price tag, efficient engines, 4,000-pound maximum towing capacity, and 1,500-pound payload capacity are attractive features for consumers that don't want a behemoth that's inefficient, too large to drive regularly, and costly.
Pictured: 2022 Ford Maverick