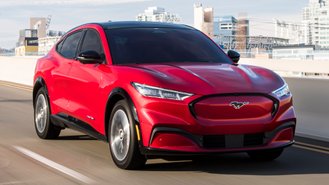 Ford recently became the latest automaker to look toward a major tech company for its in-car technology. The American automaker announced that it would be partnering with Google to bring the tech company's Android operating system to millions of future Ford and Lincoln vehicles beginning in 2023 as part of a six-year partnership.
The partnership means that future Ford and Lincolns will come with a built-in Google Assistant for voice commands, Google Maps for navigation, and Google Play to listen to music, audiobooks, and podcasts. All of these built-in services will be optimized and integrated to be used in vehicles and should be familiar to Android users. We're sure Ford and Google will find some way to allow Apple users to still use Apple CarPlay in vehicles, and we'd be surprised if Amazon Alexa compatibility isn't available.
Going with Google for its in-car technology will also bring the ability for third-party developers to build apps that will provide owners with a more personalized experience. That looks like it's one of the more obvious reasons for Ford's decision to partner with Google. Automakers have struggled to make in-car technology that's as appealing or as easy to use as technology companies, which is why many owners rely on Android Auto and Apple CarPlay. Partnering with Google for its in-car tech will help Ford appeal to consumers that want their car to have technology that mirrors their smartphone.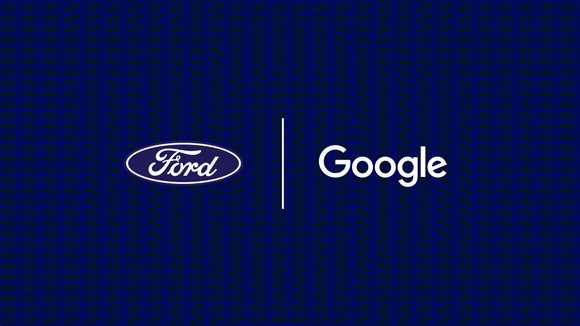 Ford will also utilize Google Cloud's artificial intelligence, machine learning, and data analytics technologies to "accelerate the automaker's digital transformation, modernize operations, and power connected vehicle technologies with Google's trusted, secure, and reliable cloud." Google Cloud will also help the automaker improve customer experiences; modernize its product development, as well as manufacturing and supply chain management; and help introduce data-driven business models.
Ford isn't the first automaker to partner with Google for in-car tech. Volvo, General Motors, and the Renault-Nissan-Mitsubishi Alliance are others that have struck a deal with Google for in-vehicle technology. GM's partnership with Google was announced toward the end of 2019 with the automaker stating that it would use Android Automotive OS to power the infotainment system in its vehicles starting in 2021. So, on paper, Google's partnership with Ford and GM sound alike.
Ford partnered with Microsoft years ago as a way to power its SYNC infotainment system. In 2014, Ford switched over to BlackBerry's QNX for its tech needs. Ford didn't say what the future holds for its SYNC infotainment system. The automaker recently introduced SYNC 4, which has cloud-connected navigation, natural voice recognition, and over-the-air updates. So far, the 2021 Ford Mustang Mach-E, F-150, and Bronco are the only vehicles available with SYNC 4.