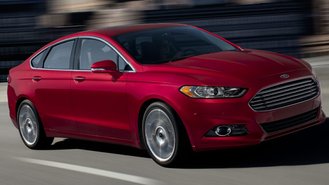 Ford is planning to increase prices next month on its prepaid maintenance plans and will add shorter plan options for car buyers. According to a letter sent yesterday to dealers, the company will also replace an existing VIN-etching option with a new add-on theft-deterrent product called Ford TheftCARE.
Prices Going Up For Ford Prepaid Maintenance
On June 2, the company says it's raising prices on all Premium Maintenance and Limited Maintenance plans "to account for higher parts pricing and labor costs." While it's no surprise that factors such as inflation and a chip shortage have impacted consumers, higher add-on prices may increase costs even further.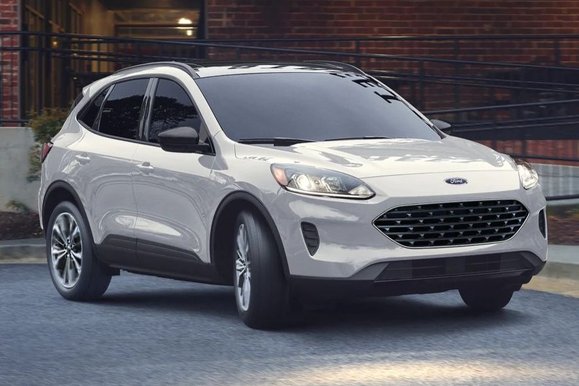 The letter cites "inflationary headwinds," referring to the decrease in purchasing power that the Federal Reserve is attempting to address with interest rate hikes. Ford's letter doesn't state a dollar amount for the price increases to its prepaid maintenance plans, though add-on prices like these traditionally lack transparency.
Interestingly, Ford's Electric Premium Maintenance Plan is excluded from the price hikes, potentially insulating buyers of vehicles like the Ford Mustang Mach-E. Having said that, EVs have different maintenance requirements compared to internal-combustion cars, and prepaid maintenance may not always be a good deal.
New Ford TheftCARE Plan Info
Separately, Ford will replace an existing add-on called EtchCARE with an "all-new" product called TheftCARE. The company's letter to dealers didn't provide a full list of benefits but is planning to market the product as a theft-deterrent. A closer look finds that there may not be a ton of differences between the two products.
Ford says TheftCARE involves "an enhanced body labeling product offering replacing the acid etching in window." Whether or not this is just clever marketing lingo remains unclear. However, the letter does add that TheftCARE has the "same pricing and benefits as the current EtchCARE," suggesting little to no advantage.
Ford and Lincoln cars with the TheftCARE limited warranty add-on can get up to 5 years of coverage with "up to a $5,000 Limited Warranty Benefit." The warranty can be transferred, which Ford says "may add to the resale value." Add-ons like this can be subject to dealer markups though prices can normally be negotiated.
Shorter CPO Mechanical Plan Options
Another change involves shorter Mechanical Plans on Ford Blue Advantage (FBA) vehicles. Ford Blue Advantage refers to the company's rebranded CPO program that now encompasses non-Ford vehicles. The changes will add 1- to 6-year upgrade plan terms, and new mileage tiers ranging from 10,000 to 50,000 miles.
But are these add-ons really worth the money? That may depend on individual preference, but the lack of uniformity in pricing could make it hard for consumers to comparison-shop. These types of add-ons are often financed along with a car purchase, increasing a buyer's total loan amount plus the cost of interest.
With interest rates rising, the real cost to add these products may be more expensive than some might think. Having said that, the ability to choose a shorter maintenance plan could be a good thing if the price is right and the option meets the requirements of a car buyer. We recommend comparing prices carefully.