April Fool's Day may have come and gone, but a round of price increases could be no laughing matter for consumers. According to a letter sent to dealers, Ford quietly raised base pricing for the 2021 Edge by $1,000 and increased the cost of its Co-Pilot Assist safety technology on just about every one of its SUVs on April 1.
While price increases aren't unusual over the course of a given year, the latest changes are somewhat peculiar. For example, the only version of the 2021 Edge to see a price hike is the entry-level SE trim. Oddly, the platform-sharing 2021 Lincoln Nautilus is also subject to a base price hike of $560 beginning yesterday.
What's also a bit odd is that Ford has raised the cost of Co-Pilot Assist technology on at least four 2021 model year SUVs: by $100 in the Bronco Sport, $195 in the Escape, $100 in the Edge, and $95 in the Expedition. This may be the first time that we've ever seen a mid-year price hike of a safety feature from a car brand.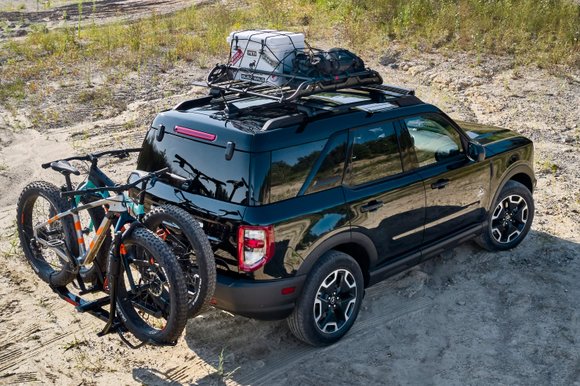 In the Bronco Sport, Co-Pilot Assist adds tech like adaptive cruise control, evasive steering, a voice-activated navigation system, and speed sign recognition. The Bronco Sport underwent a $160 price hike last December and has been so popular that Ford began allowing dealers to sell so-called mannequin models off the lot.
A Ford spokesperson didn't seem particularly concerned about the price increases, stating to CarsDirect in an email yesterday that "this is standard industry practice." That may be true, but automakers generally don't decide to raise prices on safety features or the MSRPs of a pair of related SUVs out of the blue.
Like other automakers, Ford has been severely impacted by a global chip shortage affecting the manufacturing of many key vehicles. According to a report Wednesday from The Detroit News, Edge and Nautilus production will be down for at least 3 weeks at the automaker's Oakville Assembly complex in Canada.
Will consumers feel the added cost this spring when shopping for a vehicle? That's up for debate. While there are certainly some important differences in terms of packaging, buyers should be aware that a number of competing models from Toyota and Nissan come with a significant amount of safety tech at no extra charge.