Ford has quietly cut the number of Mustang Mach-E trims that you can order in half. According to Ford's website, the Mach-E Premium and California Route 1 are no longer available to order due to high demand. Consumers will now find an over-$18,000 difference in starting prices between the remaining Mach-E styles.
Previously, the 2022 Mach-E Premium (MSRP $50,200 with destination) and California Route 1 ($53,875) offered a middle-ground for those looking for better-equipped versions of the EV. Now, Ford has taken the two styles off its website, stating they "are not available for order" and that inventory is "extremely limited."
Mach-E enthusiasts in online forums have been scrambling for answers, and unconfirmed information suggests the change may have occurred on February 25th. A Ford spokesperson did not immediately respond to a request for comment. Based on our analysis, this has created a massive gap in prices for consumers.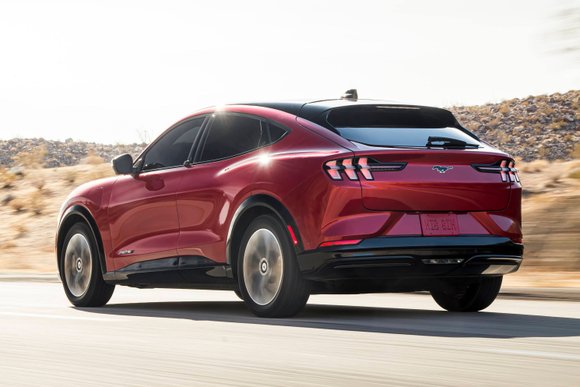 At the entry level, the 2022 Mustang Mach-E Select has an MSRP of $44,995 with a 20-week wait, according to Ford's website. The next step up is now the Mach-E GT, which starts at $63,095 but continues to have a 28-week wait unless you already have an order or can manage to buy one off the lot at a local dealer.
In terms of starting prices, there is now an $18,100 gap in price between the Mach-E Select and range-topping GT. This lack of choice could create an obstacle for shoppers looking to buy the enormously popular EV. There is no official ETA yet on when orders will resume for the Mach-E Premium and California Route 1.
Fortunately, dealers may still be able to help with a reservation, though it could involve waiting for a 2023 Mach-E. Given the fact that there's a difference between reservations and orders, those with an existing request that hasn't been converted to a sold order may want to reach out to their dealer to confirm its status.
Update: Ford spokesperson Emma Berg confirmed for CarsDirect via email today that order banks closed on February 25th for the Mach-E Premium and California Route 1, citing "unprecedented demand." Berg added that 2023 Mach-E ordering details will be announced when they become available.