Ford can't seem to get on top of its chip shortage problems. The ongoing chip shortage has forced the automaker to cut production at factories, leave unfinished vehicles waiting for parts for months, and delay delivering highly anticipates vehicles to consumers. In an attempt to ease inventory constraints, Automotive News reports that Ford is planning to ship vehicles that do not have chips and therefore a few features, to dealers and customers.
This isn't a new plan, as Ford originally launched the idea last July. Back then, the report indicated that the vehicles with missing semiconductor chips would not be sold to consumers, but would help add inventory to empty dealer parking lots. The new plan sounds slightly different, as the outlet claims that the vehicles that are being shipped to dealers are drivable and sellable. Unnamed sources told the outlet that Ford would send the necessary ships over to the dealers to install within a year.
Auto News claims that Ford did not provide any information on when it would begin shipping vehicles without semiconductor chips or what specific models the automaker would be shipping. Ford spokesman Said Deep told the outlet that Ford would be building the Explorer midsize SUV and shipping them to dealerships without power rear HVAC controls. Consumers that purchase Explorers without this feature will get their chips installed for free within a year and receive access to the feature after. Buyers that purchase an Explorer will receive a price reduction, said Deep.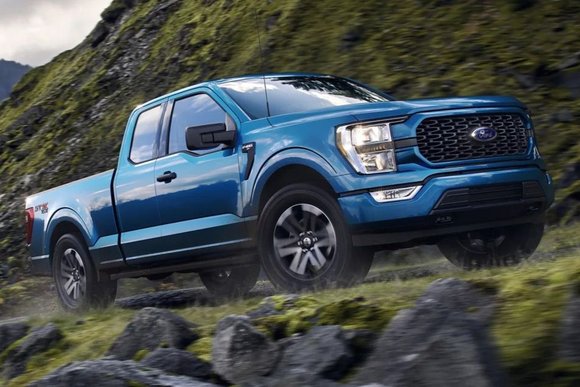 The decision to ship and sell vehicles without some features and chips comes at a time when Ford is seeing its inventory of unfinished vehicles increase. This isn't the first time Ford has decided to sell a vehicle without a feature because of the chip shortage. Last year, the automaker gave customers the option to purchase an F-150 pickup truck without automatic start-stop for a $50 credit.
Ford isn't alone in cutting out features in vehicles that consumers can purchase because of the chip shortage. General Motors removed a fuel management module, the wireless charging pad, and HD Radios from a few of its models. Tesla sold some of its electric vehicles without USB ports, Cadillac took its Super Cruise system off the table for a few of its models, and some BMWs aren't available with a touchscreen.
Check Out Ford's Latest Deals & Incentives
Pictured: 2022 Ford Explorer (Top), 2022 Ford F-150 (Middle)