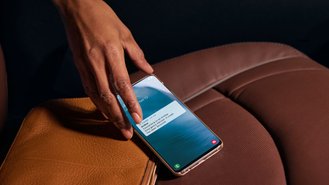 Originally, General Motors offered its OnStar connected service system on its luxury vehicles, before expanding the feature to all of its cars. Recently, GM came out with a new Guardian App for owners to use with their smartphones to access safety services. Now, the American automaker is expanding its OnStar Guardian safety app to non-GM owners.
The move is a way for GM to help car owners feel safe and connected. "We are excited to deliver the power and promise of OnStar's key safety features to more people in more places with the expanded launch of OnStar Guardian," said Santiago Chamorro, GM vice president of Global Connected Services. "Over the past year, we've heard incredible stories that illustrate how OnStar Guardian has helped our members. As pandemic-related restrictions relax and people begin to travel again, we understand it is important that everyone feels protected and connected. That is why we are expanding this subscription offering based on our expansive insights."
OnStar Guardian will be available to all customers in the U.S. and Canada for both Apple and Android smartphones, as long as they have a standalone subscription plan. The plan starts at $15 per month and can cover up to seven devices.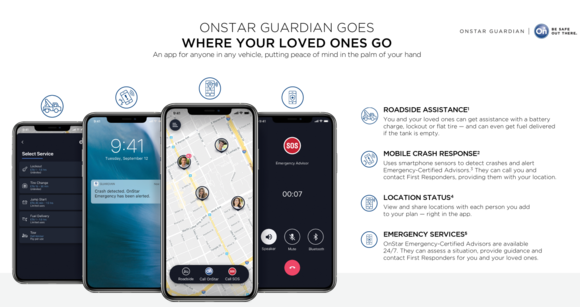 The smartphone application functions like a mobile version of OnStar, giving members access to mobile crash response, roadside assistance, emergency services, and location status. GM claims the app uses smartphone sensors to detect a crash and alert an OnStar advisor, though only Android users will automatically be connected to an OnStar advisor. The location status allows members and those in the chosen group to share their location. Unlike OnStar, which is all taken care of in-car, the Guardian app gives users the ability to use their smartphone for all of these features.
For GM owners, the OnStar Guardian app is available through the Safety & Security bundle that costs $29.99 a month. The most affordable OnStar bundle costs $14.99 a month. For existing OnStar members, GM is offering access to the OnStar Guardian app with a free six-month trial as long as they redeem the offer by July 31.
We haven't seen an automaker offer a feature to non-owners before. This will certainly help the automaker be more competitive, as more consumers are looking for ways to make their vehicles safer, especially on older vehicles. While some automakers offer their own versions of OnStar, like Hyundai with its Bluelink system and Toyota with Connected Services, older vehicles don't have the same safety features. We expect OnStar Guardian to be a hit for car owners of older vehicles and parents that are worried about younger drivers.