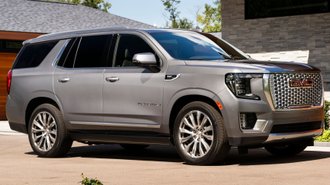 The chip shortage is claiming another feature. GM Authority first reported that General Motors will be removing start-stop technology for a wide range of trucks and SUVs with V8 engines. The move follows GM's decision to remove cylinder deactivation from some of its trucks earlier this year.
The 2021 Chevrolet Tahoe, Chevrolet Suburban, Chevrolet Silverado 1500, GMC Yukon, GMC Sierra 1500, and Cadillac Escalade. The affected engines include the 5.3-liter V8 or 6.2-liter V8 engines that come with a 10-speed automatic transmission. SUVs and trucks manufactured after June 7 will not come with stop-start.
"By taking this measure, it will enable us to continue production of our high-demand full-size SUV and pick-ups as the industry continues to rebound and strengthen," said GM in a statement to the outlet. "Most of the affected vehicles will experience a minor reduction in fuel economy and customers will receive a $50 (U.S.) credit on the MSRP for affected vehicles."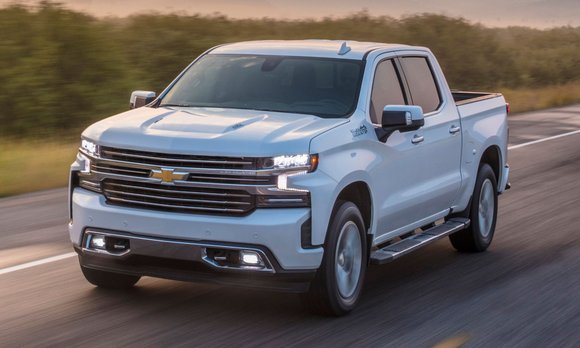 For consumers that purchase one of the affected vehicles, GM will give them a $50 discount. It's not much, but it's something. Some consumers will see the removal of a start-stop system to be a negative thing, since it does save fuel. But others will be happy to hear that the system is gone, as some find it a nuisance and resort to turning it off before setting off.
This isn't a significant removal and we certainly don't think the move will hurt sales. Consumers are willing to pay above MSRP for new vehicles these days and wait months to get their vehicles delivered. Additionally, large SUVs and pickup trucks continue to be the most popular vehicles on the market, so sales shouldn't be affected. While GM claims that these vehicles will get a hit in fuel economy, that shouldn't matter, as consumers that are purchasing large SUVs and pickup trucks aren't looking to save money on fuel.
This isn't the first feature GM has cut from vehicles because of the chip shortage. GM discontinued cylinder-deactivation technology for the Silverado 1500 and Sierra 1500. That change affected the available 5.3-liter V8 engine. GM isn't alone in cutting features out of cars. Nissan cut navigation out of a few vehicles and Ram stopped offering blind spot monitoring on its trucks.