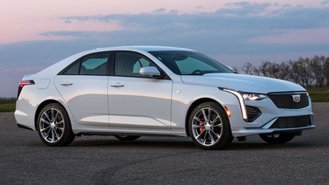 General Motors' Super Cruise hands-free driver-assist system is getting an over-the-air update later this summer that will bring new features to a few models. Automotive News reports that eligible consumers will be able to purchase more features that are compatible with Super Cruise for their Cadillac CT4, CT5, and Escalade once the update is pushed out.
CT4 and CT5 owners that have vehicles with Super Cruise compatibility will be able to purchase automatic lane change for their vehicles. The Escalade is now being offered with automatic lane change and Super Cruise Trailering capability. While Cadillac told the outlet that consumers of eligible vehicles would be able to purchase these advanced Super Cruise features, the automaker didn't provide information on how much they cost.
Getting a Cadillac CT4, CT5, or Escalade with Super Cruise is a bit of a headache. The system is only available on a few trims and requires expensive packages. For the CT4, the feature is available starting with the Premium Luxury trim with the 2.7-liter engine and all-wheel drive. The Super Cruise package is an additional $3,100, but it also requires a monthly subscription price of $25 per month or as low as $15 per month when bundled with OnStar plans after the initial three-year plan runs its course.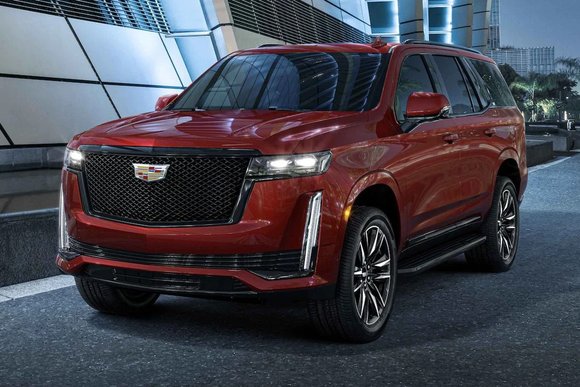 Super Cruise isn't a cheap package and it's also not a cheap subscription plan. Seeing Cadillac charge more money for features that feel like they should be included with the system is disappointing. Of course, it will be up to owners on whether they want to pay for the new features or not, but it's clear that Cadillac wants to squeeze as much money out of Super Cruise and its features as it can.
Automatic lane change is exactly what it sounds like. When Super Cruise is engaged, the vehicles will automatically be able to make lane changes without any input from the driver to maintain the set speed. Super Cruiser Trailering brings the ability to tow large cargo while using Super Cruise.
We expect to get more information on how much these features will cost later this year before the over-the-air software update is pushed out.
Check Out This Month's Top Lease Deals
Pictured: 2022 Cadillac CT4 (Top), 2022 Cadillac Escalade (Middle)