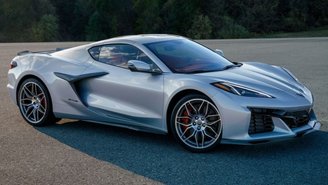 The Chevrolet C8 Corvette has been one of the hottest vehicles of 2021. Consumers have been waiting decades for Chevy to move the Corvette to a mid-engine layout and fans have been purchasing the vehicle in high numbers. Unfortunately, some interested consumers haven't been able to purchase a C8 Corvette because of insane dealer markups. Last July, we saw markups as high as $99,000 for a Corvette. At the time of these high markups, General Motors didn't do much to stop the markups, allowing dealers to charge whatever they wanted for the sports car. With the C8 Corvette Z06 set to enter production soon, it looks like GM is finally going to do something about the crazy Corvette markups.
Corvette Action Center got a copy of a letter GM North American President Steve Carlisle sent to dealerships regarding Corvette Z06 markups. In it, Carlisle directly calls out markups and how it goes against its Dealer Sales and Service Agreement.
"Unfortunately, it has come to our attention that in connection with some of these announcements and launches, a small number of Dealers have engaged in practices that do not support a positive sales experience for our customers," claims Carlisle. "Specifically, it has come to our attention that some dealerships have attempted to demand money above and beyond the reservation amounts set in GM's program rules and/or have requested customers to pay sums far in excess of MSRP in order to purchase or lease a vehicle."
These things, according to Carlisle, "reflect poorly on GM's brands and your dealerships." They also go against GM's Dealer Sales and Service Agreement, though Carlisle didn't point to anything concrete about how marking up a vehicle goes against the agreement that dealers have to adhere to. Regardless of the reason, if GM finds that its dealers are proceeding in "unethical sales practices," it will redirect the dealership's vehicle allocation or "take other recourse prescribed" by the dealer agreement.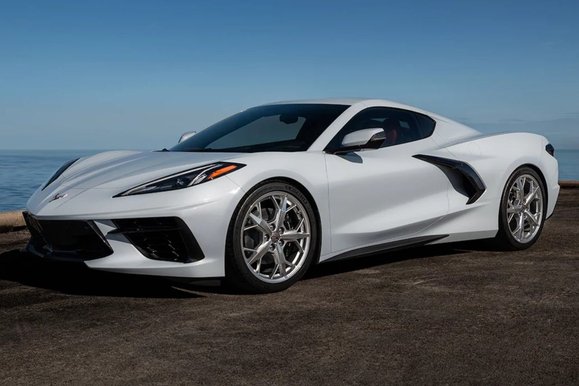 From our understanding of the letter, it sounds like GM is mad about the way the C8 Corvette markups have made it look to consumers and wants consumers to have a better shopping experience with the upcoming Z06. While we applaud GM for finally having the backbone to fight dealers, one has to wonder if the letter will work.
Getting a dealer to play by an automaker's rules is difficult, as they're completely different entities that are in no way tied to an automaker beyond purchasing vehicles from the factory that it then sells. The two live in this odd parasitic relationship where automakers rely on dealers to sell their vehicles but don't have any control over how they operate, and vice versa. The situation has become especially tense during the COVID-19 pandemic and chip shortage, as automakers haven't been able to keep up with dealer demand, leading to the crazy markups.
For consumers looking to purchase a new Z06, the best way to avoid a markup is to find a dealership that's willing to commit to selling the high-performance sports car at MSRP. Seeing as how the letter was sent to dealerships recently, we think there are quite a few that will be willing to play ball. Trying to find a high-volume dealer is a good route to take, as those will most likely be able to secure a larger allocation of vehicles from the factory and are the most likely to not have larger markups on the sports car. Expect a large amount of competition, though, as Z06 waitlists are probably crazy long at every dealership.
High-performance sports cars and limited-edition vehicles aren't the only cars that have markups at dealerships these days. The first step in avoiding a dealer markup is to spot one. You can do so by comparing the asking price to the vehicle's MSRP. Additionally, keep an eye out for add-ons and financing markups. If you find that dealerships in your area have markups on all cars, traveling outside of your city or state could help you save money. Lastly, if you're not interested in paying for a vehicle with a markup, you should consider waiting until the chip shortage subsidies, though that could mean waiting until 2023.
See the Latest Chevrolet Deals
Pictured: 2023 Chevrolet Corvette ZO6 (Top), 2022 Chevrolet C8 Corvette (Middle)