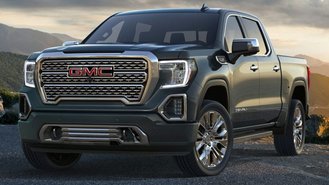 GMC was supposed to come out with a refreshed Sierra 1500 for the 2022 model year, but the semiconductor shortage has put a damper on that plan. According to a new report from GM-Trucks.com, GMC is delaying the rollout of the 2022 model year. In its place, the automaker will allegedly come out with a new Sierra 1500 Limited model that will be a continuation of the 2021 model year, while the automaker works on coming out with the refreshed truck.
The message that GMC sent to dealers reads, "Today we are announcing some details surrounding the model year 2022 GMC Sierra 1500. For model year 2022, we will begin production in September 2021, of the GMC Sierra 1500 Limited. The Sierra Limited model will be a shortened model year and will be a continuation of the current generation product that will carry over a full range of trims, models, premium features and comforts GMC customers have come to expect. Full packaging, features and content details will be coming in mid-July for the 2022 Sierra 1500 Limited."
From the sound of things, it looks like GMC plans to continue to sell the 2021 model with all of its features and range of models under the "Limited" name. The plan sounds similar to what Ram does with its 1500 lineup, selling the current model as the Ram 1500 and the older model with the 1500 Classic. It also means that the refreshed Sierra 1500 could be sold as a 2023 or a 2022.5 model. It could also mean that the refreshed Sierra 1500 could be sold in limited supplies initially.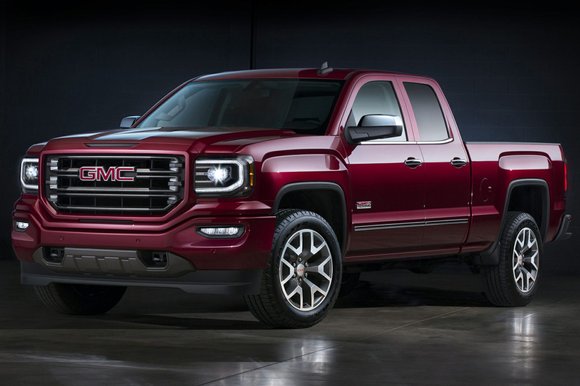 Interestingly, GMC has used the Limited name before back in 2019. A few years ago, GMC sold the Sierra 1500 in a Limited model (pictured above) that came with fewer features and configurations than the 2018 model, as the automaker started to wind down production of the truck's last generation. It was used as sort of a bridge model between the old truck and the all-new gen model.
Previously, the 2019 Sierra 1500 Limited was only available in a double cab configuration with the standard-length bed, and a 5.3-liter V8 engine. Two trims were offered — Base and SLE. The outlet claims that the upcoming Limited model will be available in all of the same trims as the current Sierra 1500 and its full range of features.
With Chevrolet planning to introduce a new high-performance ZR2 model for the Silverado 1500, we're likely to see GMC come out with an off-roading oriented version of the Sierra 1500 with the redesign.
Source: GM-Trucks.com