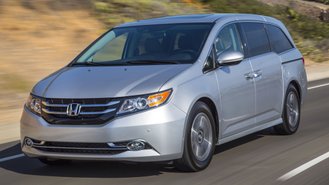 Honda recently became the first mass-market automaker to offer non-certified used vehicles on its own website. Counterintuitively, consumers can find these used cars alongside Honda's certified vehicles on HondaCertified.com. With new vehicles continuing to set new records for being more expensive year after year, Honda believes its decision to offer pre-owned vehicles directly on its site will help give younger consumers and first-time buyers more options.
"As a leading brand among first-time and younger buyers, expanding our branded website to include used vehicles up to ten years old offers customers more high value options with quality Honda products and their local Honda dealer standing behind their purchase," said Dan Rodriguez, manager of auto remarketing at American Honda.
Unlike Honda's Certified Pre-Owned (CPO) vehicles that come with a 7-year/100,000-mile powertrain warranty and up to a 5-year/86,000-mile warranty for non-powertrain coverage, the automaker's purely used vehicles don't come with any kind of warranty. At least, not for the moment. Additionally, CPO vehicles must be less than five years old and have less than 80,000 miles. Non-CPO models will have a similar limit, though they'll be no older than 10 years and have less than 100,000 miles. The used non-CPO vehicles will also be looked at by Honda mechanics, though they won't be put through a rigorous standard like CPO vehicles.
For consumers using Honda's website, CPO vehicles have a blue badge with either "HondaTrue Certified" or "HondaTrue Certified+" and the used models have a gray "Used Vehicle" badge. It's a small difference, but it should make things a little easier for consumers to know which vehicle they're looking at. The Honda Certified website also allows consumers to search through used CPO vehicles that they'll be able to lease through Fair.com.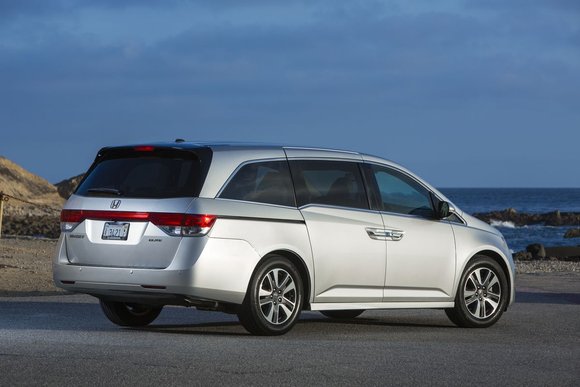 Honda plans to add new features to its used vehicle program in the upcoming months, which will include allowing consumers to complete "most of the purchase process" online. If you're looking for something a little more luxurious, Rodriguez told Car & Driver that Acura will have its own used-car section on Honda's Certified website for consumers to browse over.
With new cars hovering around $38,000, being able to purchase a used vehicle from Honda is a great thing for consumers. It gives shoppers on a budget some other options. At the moment, no other brand has anything like this in place, leaving Honda to claim that it's the "first mass-market brand" to offer non-CPO pre-owned vehicles on its own website for sale.
This new program will certainly help Honda be more competitive. Pricing is sure to be an important factor for younger shoppers and first-time buyers, so offering used vehicles directly on its website is a great way to attract them. This isn't the only thing Honda is doing to help shoppers on a budget get into a vehicle, either. Earlier in November, Honda announced a program where consumers can lease a CPO vehicle through Fair.com.
The timing for the introduction of Honda's used car program couldn't have come at a better time. Demand for used vehicles has skyrocketed this year because of the COVID-19 pandemic. An earlier report from The New York Times, citing information from Edmunds, claimed that 1.2 million used vehicles were sold in June. That represents a massive increase of 22% from 2019. In these uncertain times, purchasing a new vehicle, is out of the question for millions of Americans. According to Johns Hopkins University & Medicine, there are currently over 15 million COVID-19 cases in the U.S. with 285,880 deaths. We don't expect the trend of used cars being more popular than new ones to disappear anytime soon.