It was a bit disappointing when we learned late last year that Honda decided to discontinue the LX trims from the 2023 Civic and redesigned CR-V. However, order guide data reveals that Honda is bringing back the LX trims for both models in a surprising turn of events. This will result in lower base prices for consumers.
The LX had long served as the base model for both the Civic and the CR-V, with its no-nonsense equipment package being popular among buyers who only wanted the essentials. On top of there being fewer models to choose from, the loss of the LX trims made the price of entry up to $3,200 more expensive on the CR-V.
A Honda spokesperson confirmed the change in an email to CarsDirect yesterday, though the company's online configurator does not yet show the cheaper 2023 Civic or CR-V. Honda did not provide a reason for the change in trim strategy, though the move comes during a period of economic uncertainty for consumers.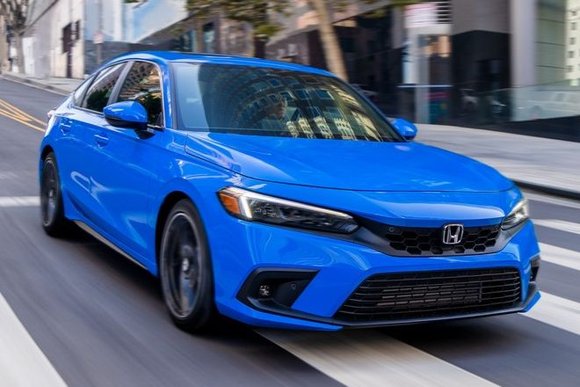 Changes to the lineup mid-year are highly unusual. We suspect that Honda's decision may stem from market demand for the LX models being higher than it initially anticipated. When the 2023 Civic LX was discontinued last year, Honda suggested the change made sense because the Sport trim was "by far the most popular."
The reintroduced 2023 Civic LX sedan starts at $24,545 including destination, undercutting the Civic Sport by $1,600. The 2023 Civic LX hatchback is priced at $25,545, making it $1,400 cheaper than a CVT-equipped Sport trim. However, there will be some compromises for shoppers looking to buy a Civic LX.
In exchange for the savings, our analysis found that the LX sedan forgoes heated seats, a smartphone charger, and the choice of Morning Mist Metallic exterior paint. It also has 16" steel wheels instead of the Sport's 18" alloys, and 20 fewer watts in its stereo. Still, shoppers may find it nice to have a more affordable option.
At $29,705 you'll save $3,200 by choosing a 2023 CR-V LX compared to the EX, but again, not without compromise. 17" rims are standard instead of 18", and you'll once again surrender heated seats and a more powerful stereo. With both the 2023 Civic and CR-V, the LX trims feature no compromises in engine output.
It's odd to see Honda backpedal on its initial resolve of omitting the LX models, but it's good news for the consumers as there's more potential for savings. National inventory listings suggest the LX trims have not yet arrived at dealerships, and Honda's spokesperson did not elaborate on when they will become available.