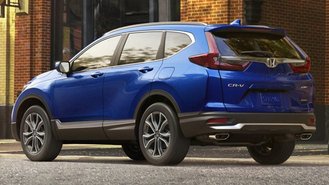 Honda may be looking to normalize low inventory levels, according to a recent report. In response to an ongoing inventory shortage and the reality of more new car shoppers placing orders, the Japanese automaker is looking for ways to reduce overhead by stocking fewer cars at its nationwide network of Honda dealers.
In a recent interview with industry publication Automotive News, Dave Gardner, Honda Executive Vice President of National Operations, stated "If you're able to take a significant part of that overhead out of the equation, I think you make this a much more efficient and profitable business for all concerned."
Honda's national inventory consists of 20,000 cars at the start of 2022, compared to the normal 300,000 vehicles on the ground plus an additional 100,000 in the automaker's production pipeline. Despite an inventory shortage, Gardner said Honda is investigating making do with as few as 100,000 new cars in its pipeline.
Lower inventory could become the norm with some brands. As CarsDirect reported today, Ford will adopt a regional strategy called inventory reframing meant to stock the fastest-selling vehicles. Although consumers will still be able to order any vehicle, the complexity of in-stock configurations will drop by up to 80%.
Top Honda Lease Deals & Rebates
Source: Automotive News