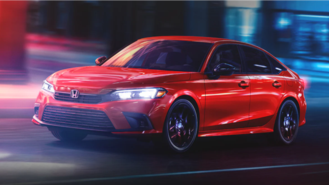 Honda Sensing isn't a new suite of advanced safety features. The Japanese automaker introduced the safety system in 2014 with the 2015 Honda CR-V. Looking to the future, Honda recently announced its upcoming suite of advanced safety features that will be called Honda Sensing 360. The system will be standard on all Hondas sold in the U.S. by 2030 and will play a crucial role in Honda's plans to achieve zero traffic collision fatalities by 2050.
Compared to the current Honda Sensing system, Honda Sensing 360 adds more millimeter-wave radar units to Honda's cars. The updated radar system brings more range to eliminate blind spots around the vehicle. Additionally, there's a new automatic emergency braking system that can sense when vehicles or pedestrians are at risk of being in a collision when the driver is making a right or left turn at an intersection. Front cross-traffic warning, lane change collision mitigation, and active lane change assist are also included with Honda Sensing 360.
Another new feature that Honda has introduced with Honda Sensing 360 is cornering speed assist. When driving on a highway with adaptive cruise control engaged, the system can adjust the vehicle's speed if it detects an incoming corner. The system utilizes the car's front camera to detect upcoming corners and the severity of the curve to assist the driver in getting around the corner smoothly.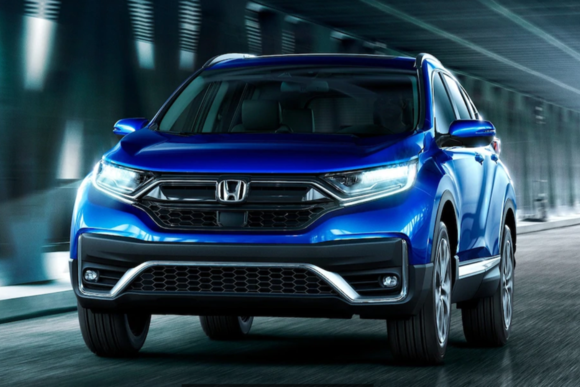 At the moment, we don't know what vehicle will be the first to be offered with Honda Sensing 360. Honda still has nine years to work on Honda Sensing 360, so we expect to get a lot more information on the system closer to its arrival date. Since Honda and Acura share similar safety features under different names, we're also interested to see if the luxury brand comes out with its own version of Honda Sensing 360.
Right now, we only know of two brands that are looking to completely eliminate deaths in their vehicles. Volvo announced that it wanted to make fatality-free vehicles by 2020 back in 2014. Beyond making the structure of its vehicles stronger and offering an extensive suite of advanced safety features, Volvo started to limit the top speed of its vehicles to 112 mph last May.
Pictured: 2022 Honda Civic (Top), 2022 Honda CR-V (Middle)