Honda will soon join the list of automakers that offer free maintenance with the purchase of a new vehicle. The Japanese automaker announced that certain 2023 Honda models will come with a complimentary maintenance plan that runs for two years or 24,000 miles – whichever comes first. The plan will provide new owners with standard oil and filter changes, multi-point inspections, and tire rotations.
Honda didn't confirm which models will be eligible for the plan, but the complimentary maintenance plan is transferrable to subsequent owners, as long as the vehicle is still within the mileage and age limits. The new plan will add to Honda's existing warranties, which include a three-year or 36,000-mile limited warranty and a five-year or 60,000-mile powertrain warranty.
Complimentary maintenance plans were once reserved for expensive luxury brands, but have migrated downward over the years. Other automakers that offer their new vehicles with complimentary maintenance plans include Hyundai, Jeep, Toyota, and Volkswagen. Out of that bunch, Hyundai's plan is the most comprehensive, as it covers new vehicles for three years or 36,000 miles. Toyota's plan closely matches Honda's, but runs for 25,000 miles.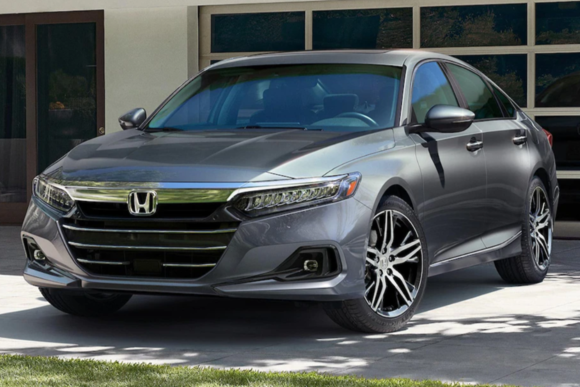 Consumers won't get a lot of use out of Honda's complimentary maintenance plan, as new cars don't need a lot of maintenance within the first two years or 24,000 miles. Modern synthetic oils are capable of lasting up to 10,000 miles, though the jury's out on whether they protect your car's engine equally from mile one to 9,999. Most Honda dealers recommend changing oil every 3,000 to 5,000 miles, which means consumers will be able to approximately six oil changes before hitting the mileage cap.
For Honda, this is a good way to set up a repertoire with new owners and establish a place for customers to service their vehicles. For consumers, this adds some extra peace of mind with their new purchase.
"Honda Service Pass offers our customers greater peace of mind, while lowering the cost of owning our award-winning Honda vehicles," said Mike Kistemaker, assistant vice president, Honda national sales. "Honda dealers have always been the best place to service a Honda vehicle and now Honda Service Pass will further enhance the value of that experience for our customers."
Pictured: 2022 Honda Ridgeline (Top), 2022 Honda Accord (Middle)