Hyundai is the latest automaker to jump on the subscription bandwagon with a new service that's called Evolve Plus. At the time of launch, the subscription service is only offering subscribers access to the Hyundai Kona Electric and Ioniq 5 (the brand's current EVs). Here's what you need to know about the new subscription service.
For $699 per month, Evolve Plus will give you access to a Kona. Getting to drive an Ioniq 5 around for a month will cost $899. The monthly rate, which gains access to a vehicle for 28 days, includes insurance, registration, roadside assistance, and maintenance. Hyundai also includes 1,000 miles of driving for the month. Go over 1,000 miles, and you're looking at spending $20 per 100 miles up to 1,500 miles. After you pass the 1,500-mile mark, you're looking at paying $1 per mile. If you don't use all of your allotted miles, you can roll them over when you renew your subscription for an additional month.
New time Evolve Plus subscribers will be charged a $300 activation fee, though Hyundai isn't charging a disposition fee. If you remain a subscriber to Evolve+ and renew your subscription every three months, you don't have to pay the activation fee again.
Subscribers to Hyundai Evolve Plus will be able to handle everything through the Hyundai Evolve Plus App. App users can find available dealerships, locate a vehicle, and pay online in the app. Hyundai claims it's a "fully digital experience."
In order to use Evolve Plus, you have to be at least 25 years old, have a credit score of 650 or higher, and have a three-year history of clean driving. Hyundai Evolve Plus is currently available at dealerships in select cities: Boulder, Colorado; Westminster, Colorado; Hillsboro, Oregon; Florence, South Carolina; Clarksville, Maryland; Marlton, New Jersey, and Holyoke, Massachusetts. The subscription service is expected to expand to more states and cities later this year.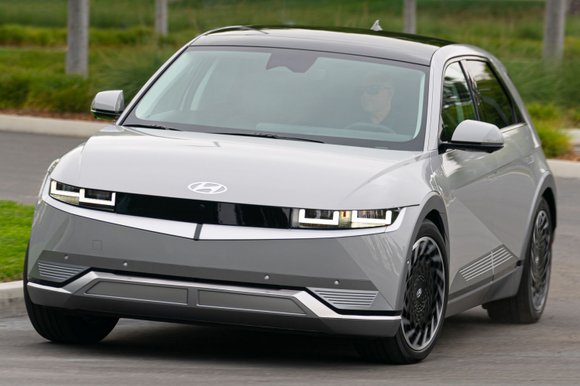 For most consumers that don't need a vehicle all the time, Hyundai's new Evolve Plus subscription service does seem like a flexible option over leasing and renting a car. Plus, its digital experience should make things relatively simple for subscribers to come to grips with. The one thing that gives us pause is how Hyundai is charging an activation fee for subscribers that don't use the service every three months.
This isn't the first time Hyundai has offered a subscription program for one of its EVs. Hyundai's first subscription program called Ioniq Unlimited+ for the Ioniq EV ended in 2019. When the original subscription program launched in 2017, it provided subscribers access to a Ioniq Electric for $275 per month for 36 months with $2,500 due at signing. There was no mileage cap for subscribers.
More recently, Hyundai introduced a lease-like option on the Ioniq 5 called Hyundai Evolve. It was a balloon financing program that gave shoppers another option to get access to one of the brand's electric cars.
The latest iteration of Hyundai's subscription service seems like it's the most non-traditional option for shoppers that want some flexibility with car ownership. It also seems like it will stick around for a while, as Hyundai is working on coming out with more EVs and more automakers introduce subscription plans of their own.