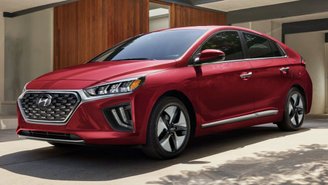 Hyundai has discontinued the Ioniq Hybrid and Ioniq Plug-In Hybrid for 2023, according to an official announcement this morning. The move comes after the Ioniq Electric was dropped last year, clearing the way for a new generation of EVs but eliminating two of the most affordable hybrids on the market.
In a statement today, Hyundai wrote that the models were "discontinued due to a significantly electrified lineup," citing the wide variety of hybrid, plug-in hybrid, and electric cars available. Most recently, the Hyundai IONIQ 5 offers impressive range and qualifies for a full federal tax credit for those eligible.
National inventory data showed around a dozen 2022 Ioniq Hybrids and Ioniq Plug-In Hybrids left in stock at the time of this writing. Those looking to score a deal are already out of luck. A bulletin sent by Hyundai to its dealers confirms that factory incentives for both the Ioniq HEV and PHEV ended on May 31st.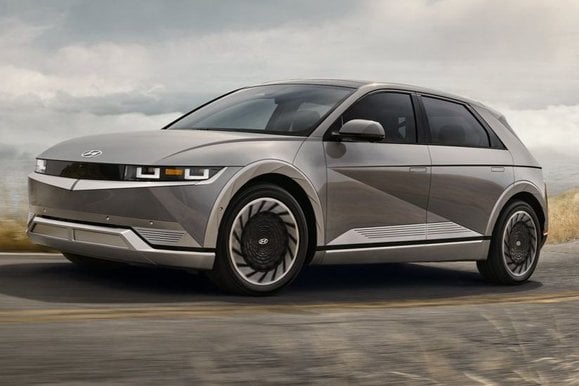 With the loss of the Ioniq Hybrid, consumers will find one less model to choose from when seeking relief from high gas prices. EPA fuel economy estimates for the hybrid come in at 55 to 59 mpg in overall driving depending on the trim, while the plug-in is rated at 119 MPGe and has a range of 29 miles on electricity.
Ioniq Hybrid prices start at $24,645 including destination, while the PHEV has an MSRP of $27,845. For reference, Toyota Prius prices start a bit higher at $26,100 and Prius Prime prices begin at $29,695. Both versions of the Ioniq have long benefited from generous incentives, particularly when it comes to lease deals.
The Ioniq Hybrid was introduced for 2017 and has seen only incremental updates since then. Though it shares a similar-sounding name, the IONIQ 5 is a 100%-electric vehicle with a much higher price tag of $41,195 before incentives. Fortunately, hybrid car buyers do have some solid alternatives when it comes to Hyundais.
For example, the Elantra Hybrid sedan has an MSRP of $25,145, only slightly more than the Ioniq. Alternatively, the Sonata Hybrid is priced from $28,395, and the popular Hyundai Tucson now offers gas, hybrid, and plug-in hybrid variants. Still, this news could be troubling for fans of the versatile design of hatchbacks.