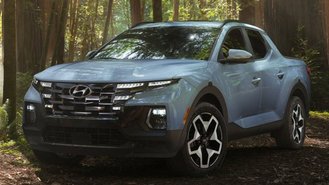 Hyundai has increased prices for the Santa Cruz pickup for the second time this year. The latest change involves a $300 price hike on all trims, making the popular truck over $500 more expensive than when it first debuted. However, a closer look finds that the Santa Cruz is actually far more costly to buy in April.
The 2022 Hyundai Santa Cruz now starts at $25,685 after a destination charge of $1,245, a $300 price increase over the previous MSRP of $25,385. CarsDirect learned of the changes based on data derived from the latest order guide and received confirmation from Hyundai spokesperson Derek Joyce today.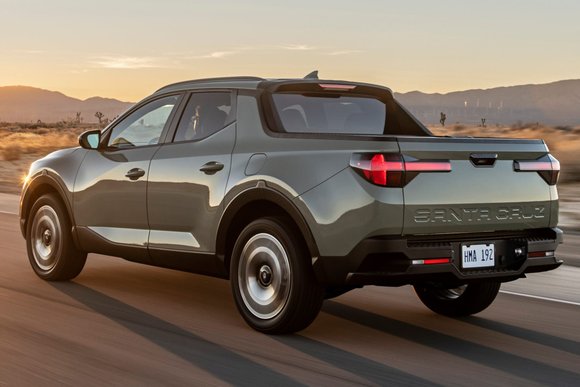 Mid-year price increases aren't unusual, but this marks at least the second price hike so far this year. The last MSRP increase took effect on January 4th. When the truck launched last summer, it had a sticker price of $25,175. The latest change makes the model $510 more expensive to buy than that original price tag.
It's generally unusual to see MSRPs change twice in a matter of months. However, the true cost to buy a Santa Cruz may be more expensive than you think. First, dealers are charging markups amid an inventory shortage, so even being able to buy one at MSRP could be challenging assuming you can find one in stock.
But that's not all. This month, Hyundai canceled 0% financing deals on nearly its entire lineup. A month ago, you could score 0% APR for 48 months on the Santa Cruz with no payments for 90 days. Now, the interest rate is 2.25%. On a $30,000 truck, that translates to a roughly $1,400 increase in the cost of a 4-year loan.
As it stands, the latest Santa Cruz pricing is $4,195 more expensive than Ford's $21,490 MSRP for the cheapest Maverick pickup. However, due to high demand, Ford stopped taking new orders for the 2022 Maverick earlier this year, forcing buyers to wait until orders open for the 2023 Maverick later this summer.