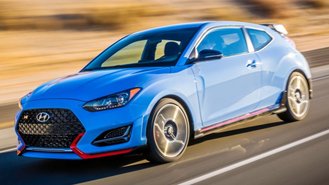 Hyundai is cutting a few models from its lineup for the 2023 model year. The South Korean automaker has confirmed that it will be dropping the Hyundai Accent, IONIQ Hybrid and plug-in hybrid, and, this is the one that hurts the most, the Veloster N. That means Hyundai won't have a hot hatchback on sale.
The Veloster N is getting the boot because Hyundai has expanded its N lineup with the Elantra N and Kona N. At least, that's Hyundai's rationale behind the decision. The move follows Hyundai's decision to discontinue the regular Veloster last year because of slow sales. So, we were expecting this news.
Instead of purchasing the Veloster N, consumers will be pointed toward the Elantra N, which is practically the same vehicle, but with a sedan body. The Elantra N is $350 cheaper than the Veloster N, so shoppers can save money with the sedan. Consumers seeking extra versatility will have to explore the Kona N that starts at $35,495 with destination.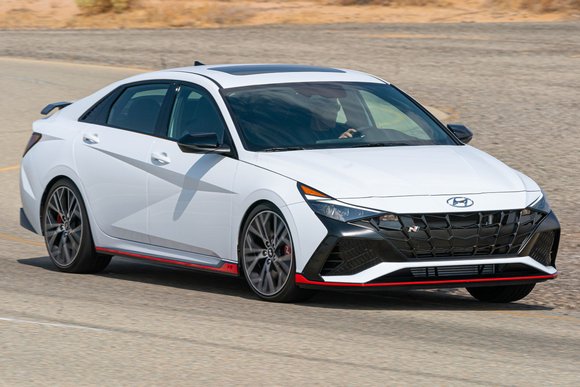 The hot hatchback scene is shrinking in the U.S. The Veloster N doesn't face much competition, as the only other option that's in the same segment is the Volkswagen Golf GTI. Sure, there's the Volkswagen Golf R and Honda Civic Type R, but these two vehicles offer far more performance and are far more expensive. Other vehicles, like the Honda Civic Si, Subaru WRX, and Volkswagen Jetta GLI are only offered as sedans. Toyota is coming out with the new GR Corolla, but that's going to be a very limited vehicle and probably be more expensive than the Veloster N.
We highly recommend the Veloster N to anyone looking for a raucous hot hatchback. It features a turbocharged 2.0-liter four-cylinder engine that makes 275 horsepower and 260 pound-feet of torque. It's available with a six-speed manual transmission and an eight-speed dual-clutch automatic. Thanks to a limited-slip differential, adaptive suspension, and sticky tires, the Veloster N offers sharp handling on top of having quick acceleration. The funky three-door design can be a headache, the cargo area is small, and the interior is filled with low-quality plastics. In our eyes, these things are easy to overlook because of the Veloster N's performance. The Veloster N will sorely be missed.